Create a MyFavorites account and save any before and afters you think you might like to use as examples to show us.
Breast Augmentation Revision: Patient 29
Before

Breast Augmentation Revision: Patient 29
After

Breast Augmentation Revision: Patient 29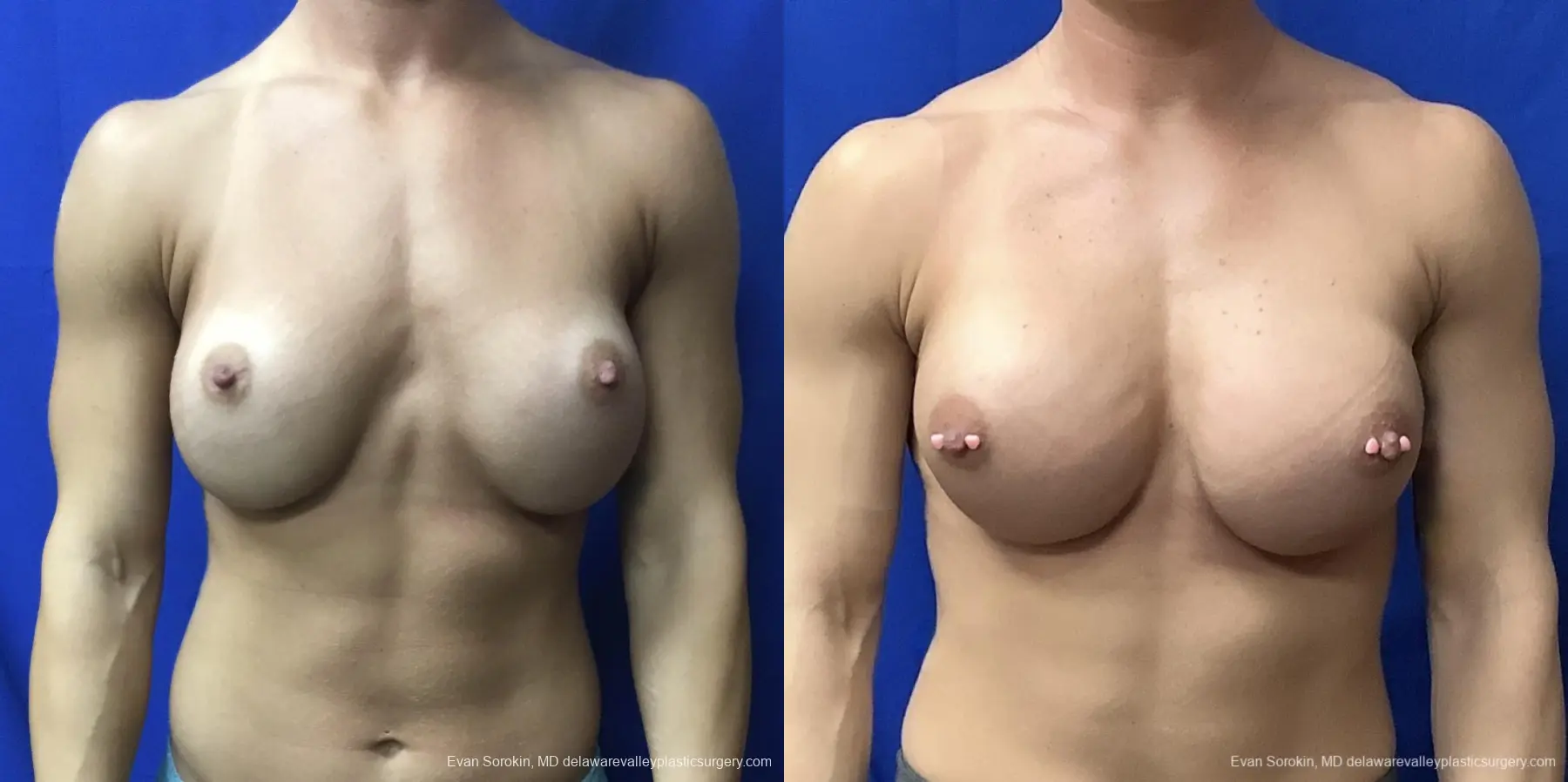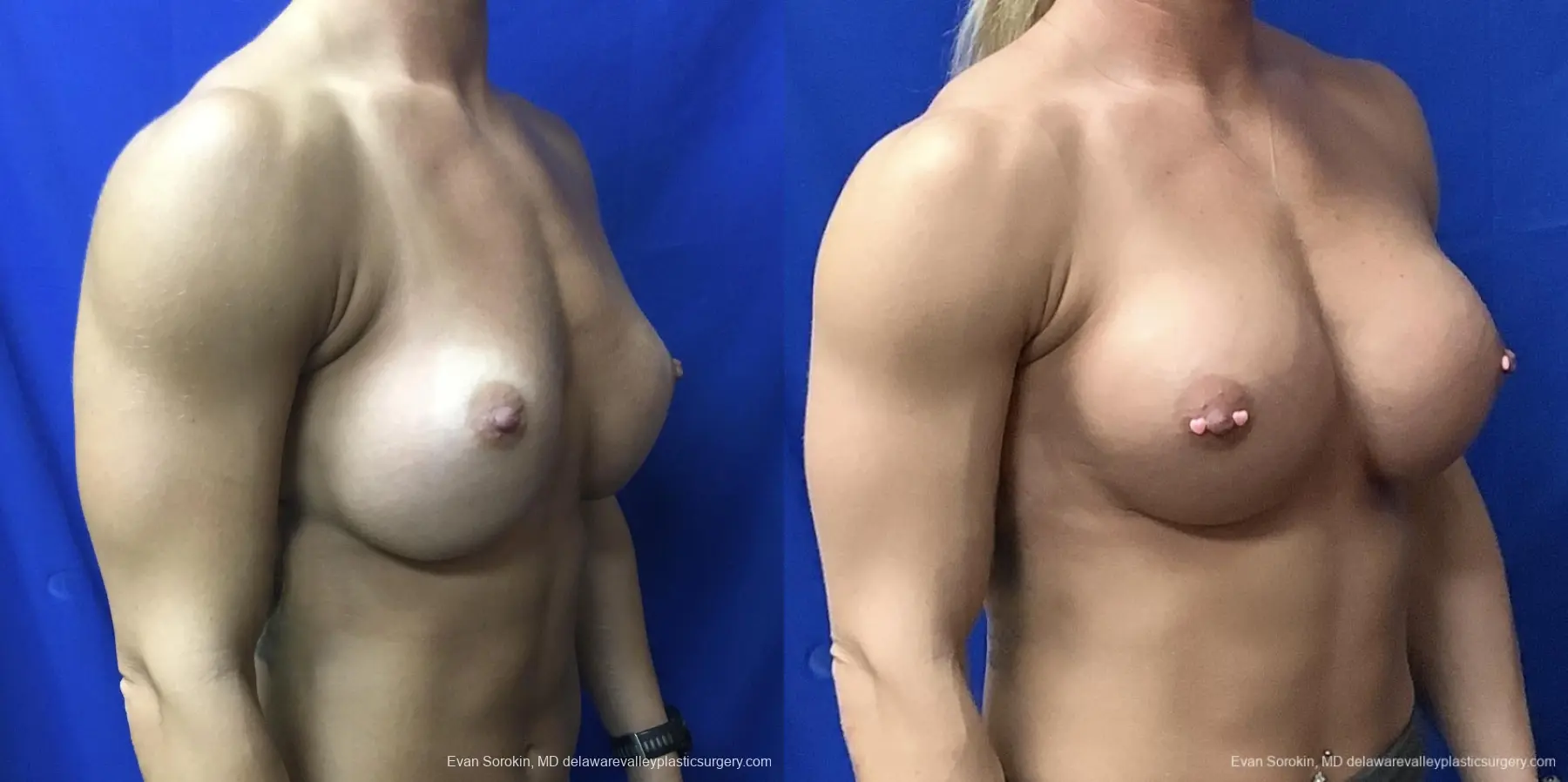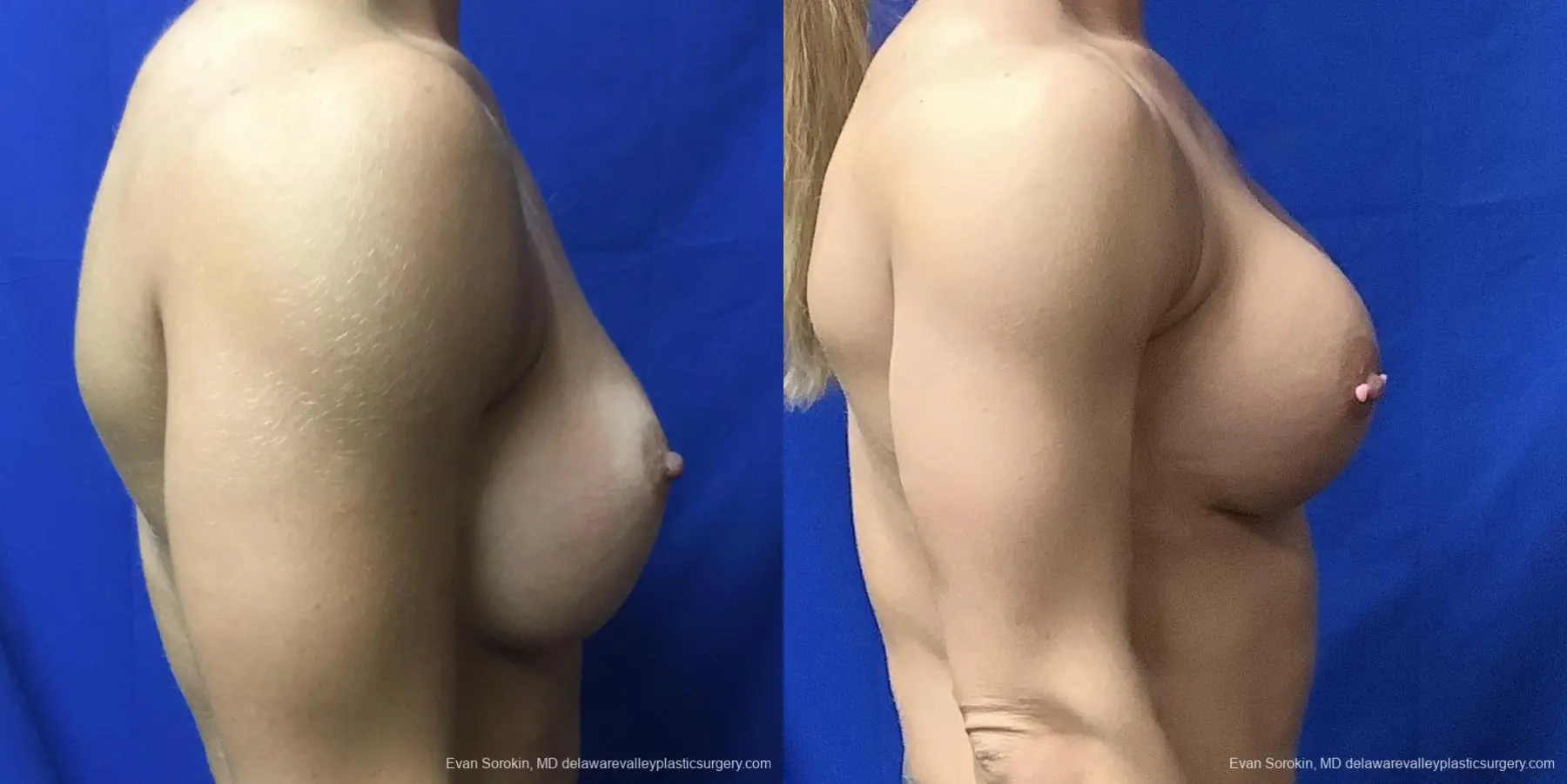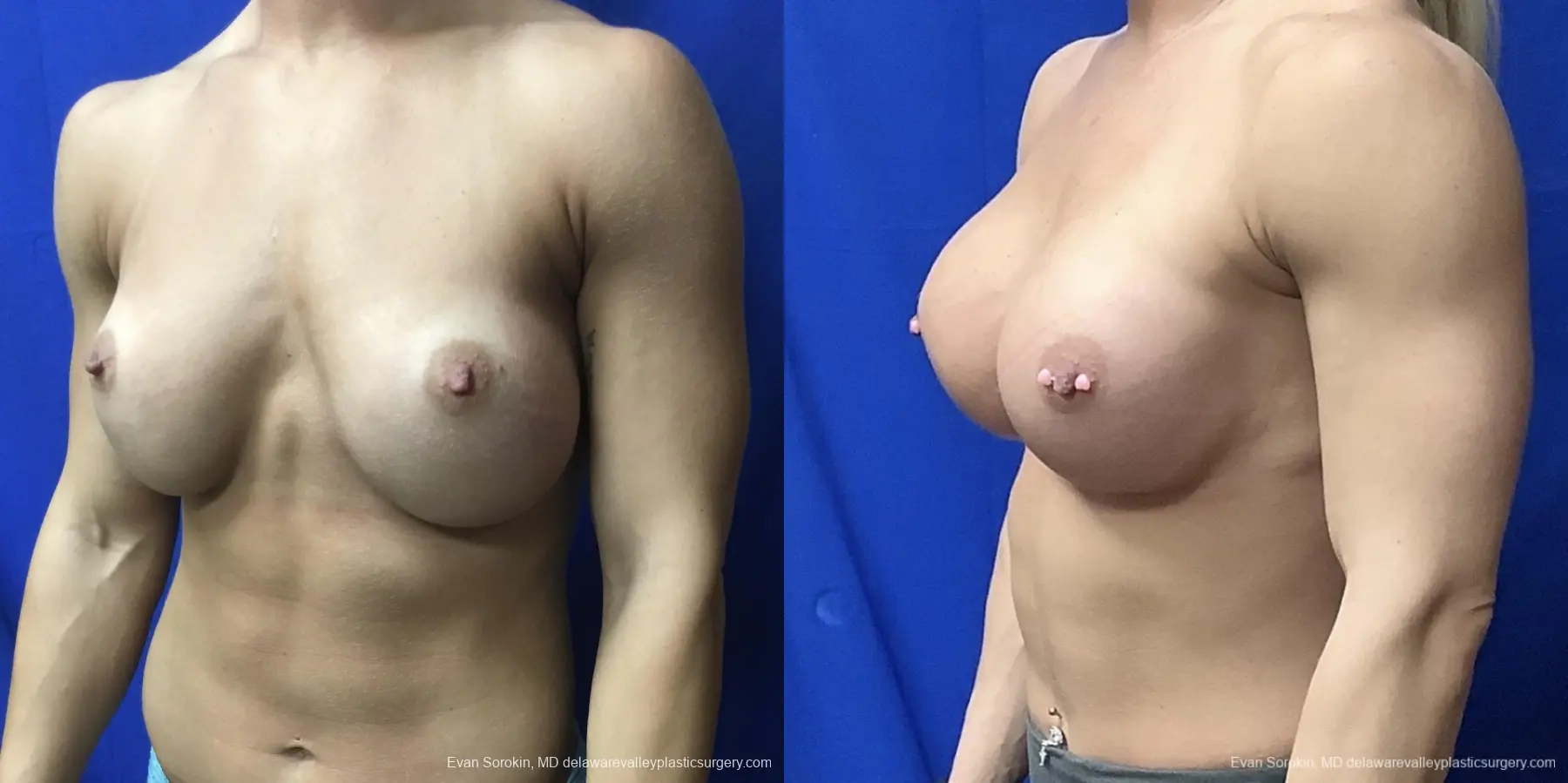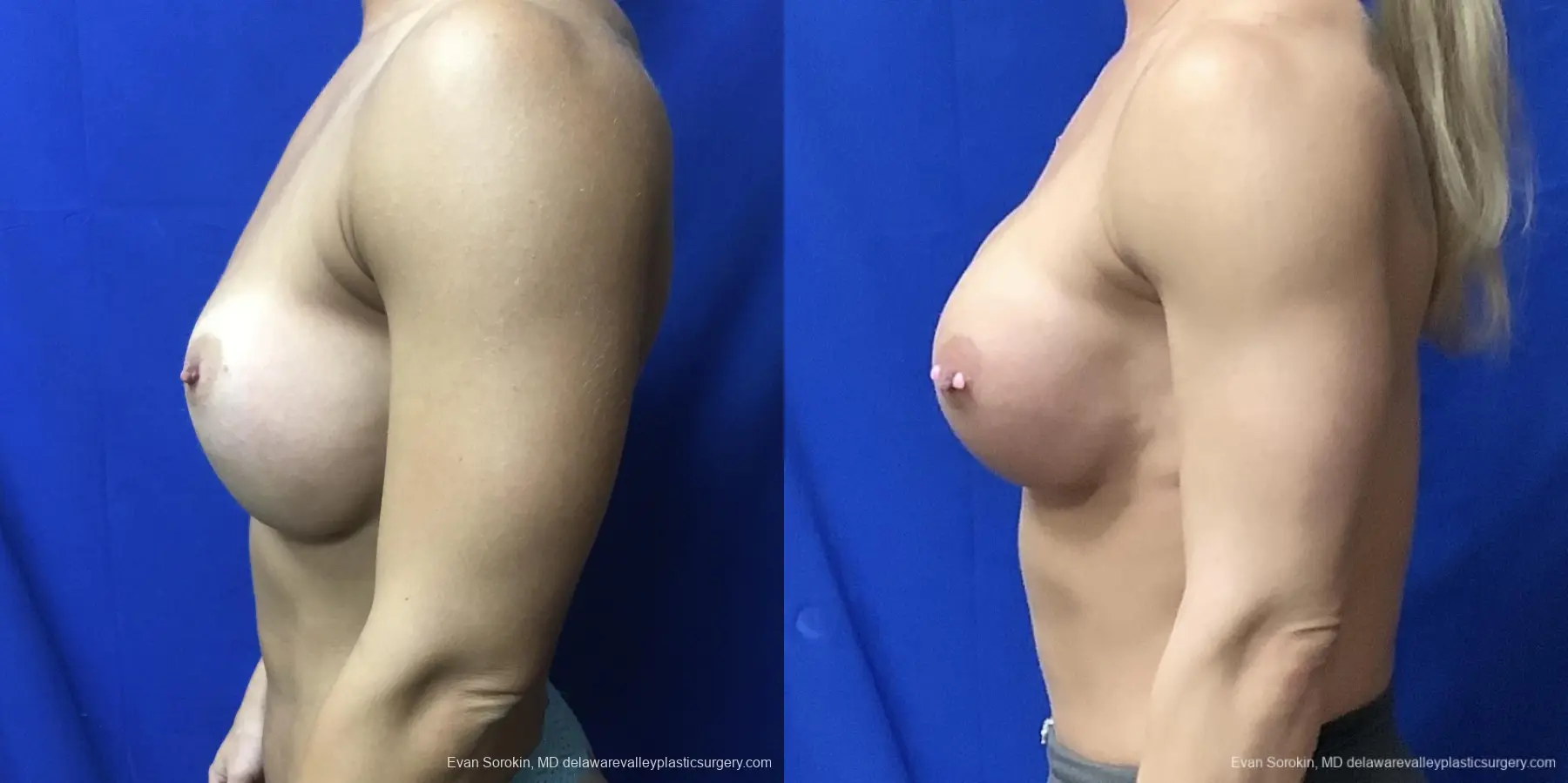 This patient came in with multiple complaints from her initial breast augmentation done 15 years ago. She had saline submuscular implants and she is a heavy duty competitive body builder. Over the years the implants have become more and more lateral. This is an issue in ladies who do extreme chest exercises. They were too low which makes her nipples relatively too high and they had excessive rippling. My surgical plan included revising her pockets to an above the muscle location. While implants can ripple more above the muscle (and she has some rippling in the photos here) they will stay more central and deliver much more cleavage to a bodytype like this. I used Galaflex Shaped mesh as an extra layer of support. Mesh can be used off-label in certain circumstances to give extra support when thin tissue will not be enough. I switched to a silicone breast implant Allergan SoftTouch 485cc full profile for a still natural, but soft feeling breast. She has an incredible improvement in appearance and shape.
Age: Between 25 and 35 years old
Weight: Between 125 and 135 pounds
Height: 5'0" to 5'3"
Gender: Female
Implant Type: Cohesive Gel
Implant Shape: Round
Volume: Between 450cc to 500cc
Pre-Surgery Bra Size: C
Post-Surgery Bra Size: D
Technique: Revision Breast Augmentation