Create a MyFavorites account and save any before and afters you think you might like to use as examples to show us.
Breast Augmentation Revision: Patient 4
Before

Breast Augmentation Revision: Patient 4
After

Breast Augmentation Revision: Patient 4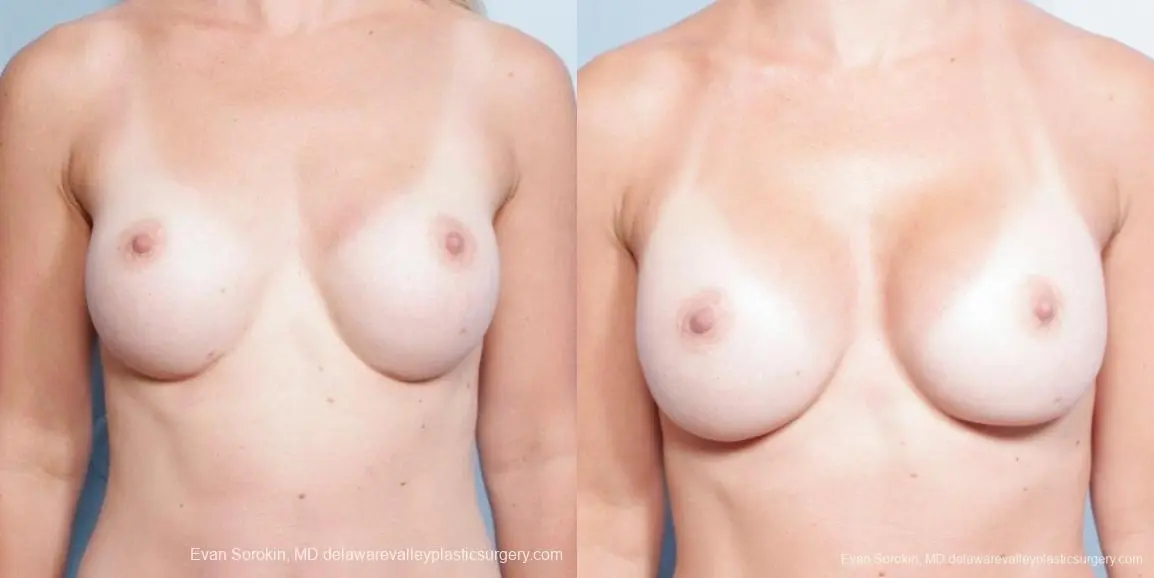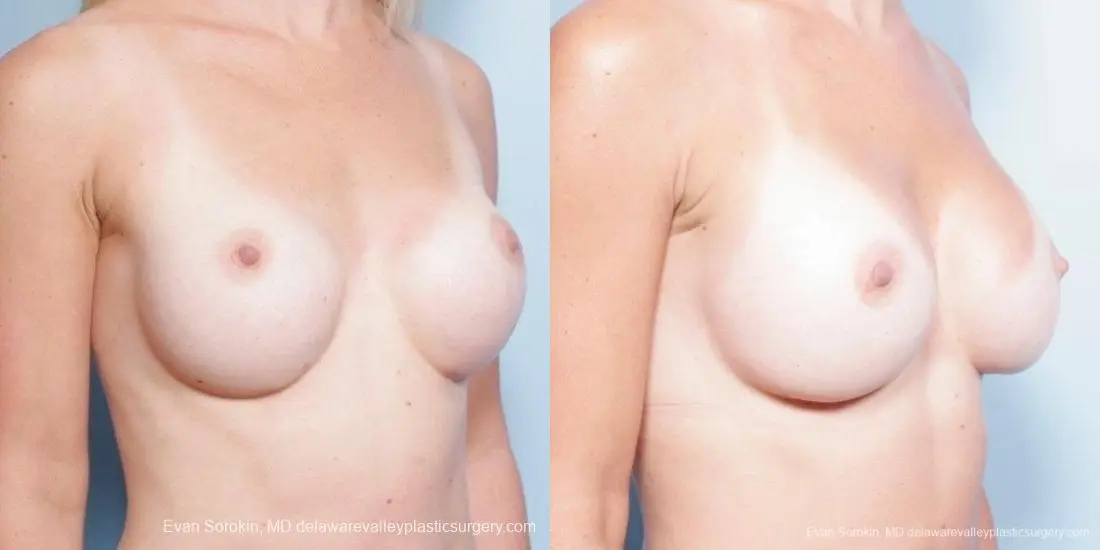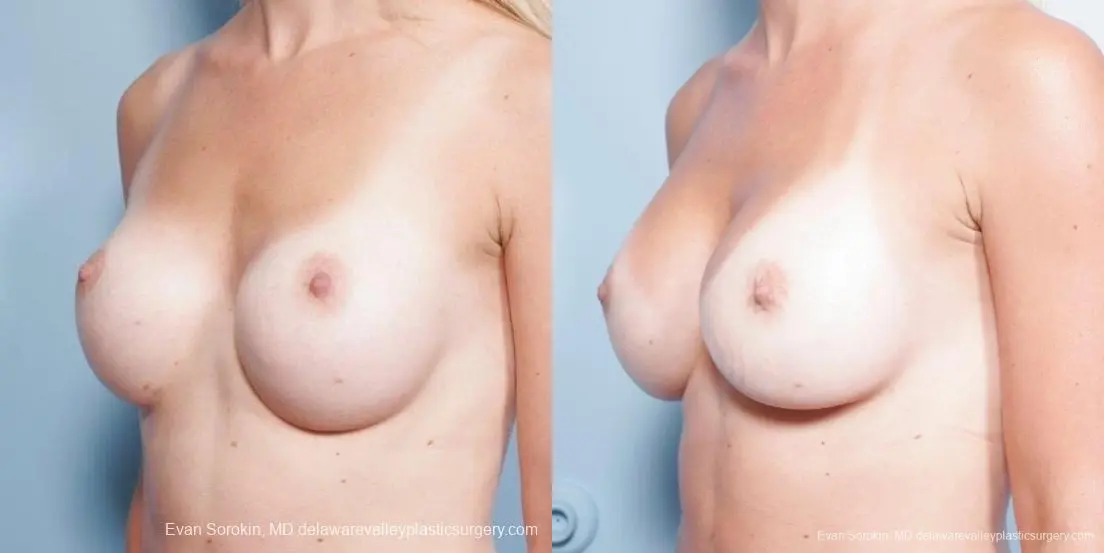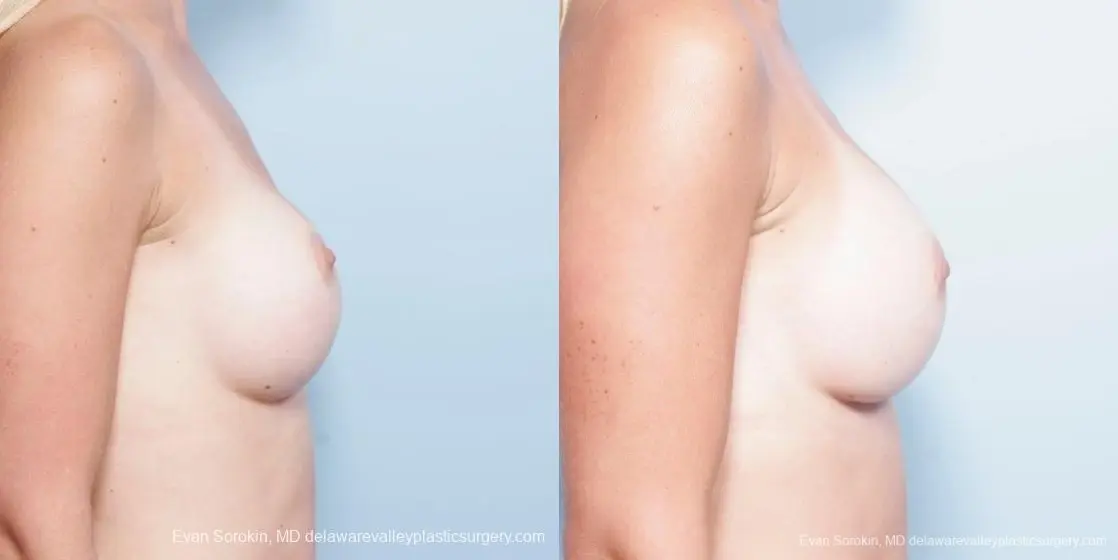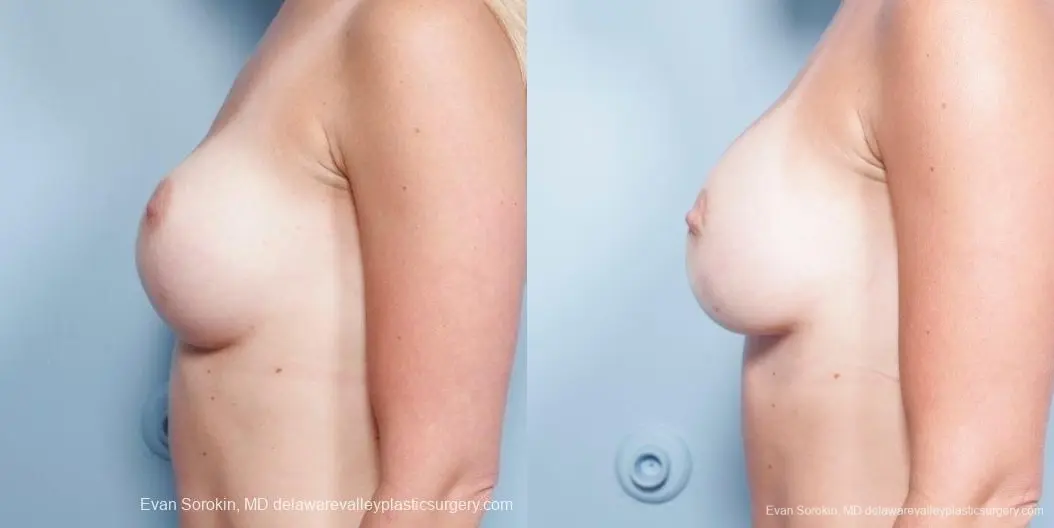 Unfortunately sometimes breast implants don't stay exactly where we want them to. Perhaps the chest supporting tissue simply isn't strong enough to hold the implant in place or perhaps the surgeon created a pocket too large for the implant. There are many reasons why implants "bottom out" of end up "inferiorly displaced" but this is a classic example. Since the implant is sitting too low, the nipples appear to be too high on the breast mound. This leads to trouble wearing bras and bathing suits as nipples can slip out of the bra and be seen. There are many types of repairs and the repair needs to be individualized to the patient. Sometimes suturing of natural tissue can be done in an "internal bra" technique. Sometimes implants of biological substances such as pigskin, cadaver skin, mesh, or other implants can be used to support the breast implants. There are many options for repair based on the situation. This patient is shown before and after internal bra breast revision.
Technique: Breast Implant Revision Internal Bra
Age: Between 25 and 35 years old
Weight: Between 100 and 115 pounds
Height: 5'0" to 5'3"
Gender: Female