Create a MyFavorites account and save any before and afters you think you might like to use as examples to show us.
Breast Augmentation Revision: Patient 27
Before

Breast Augmentation Revision: Patient 27
After

Breast Augmentation Revision: Patient 27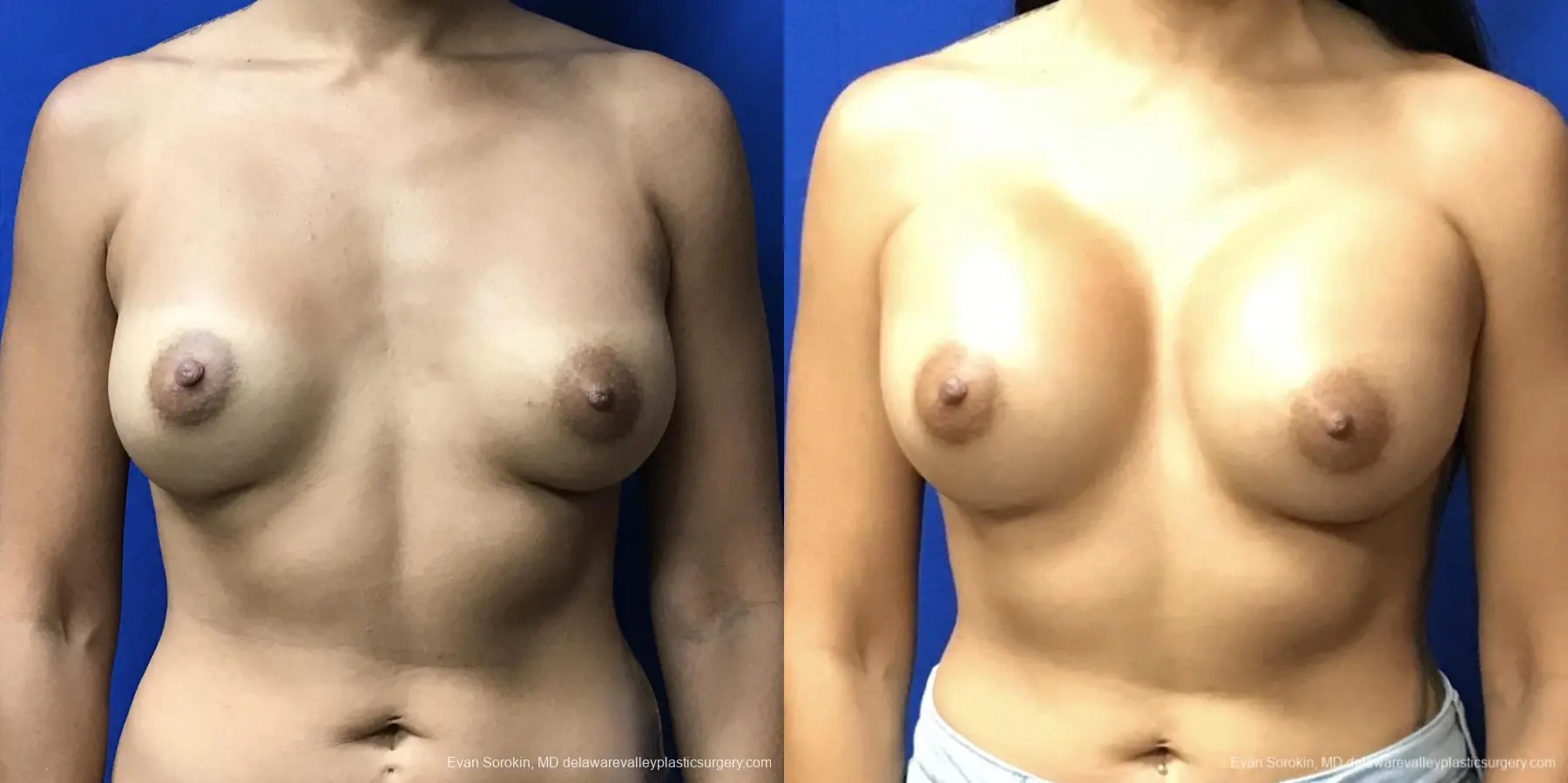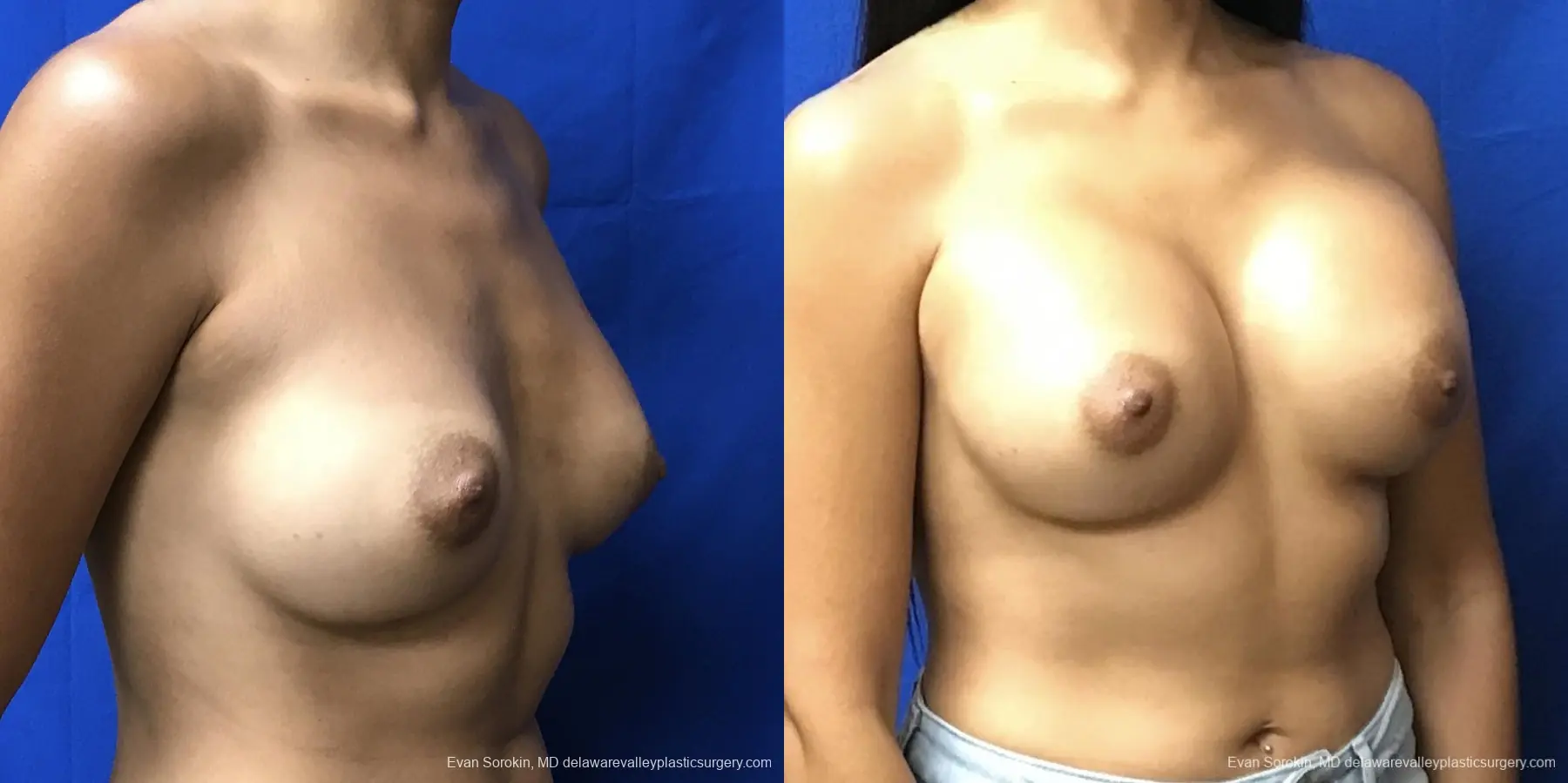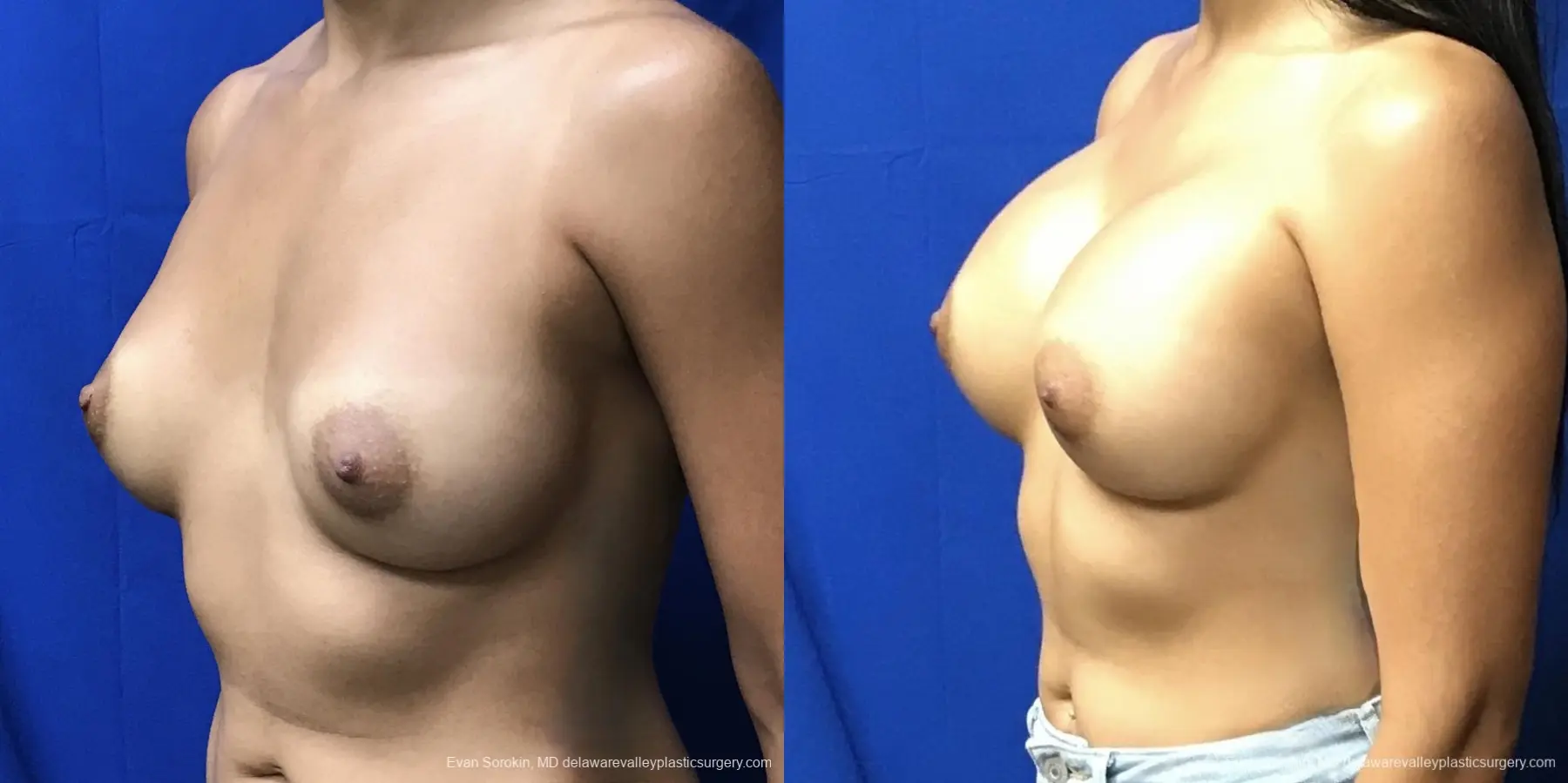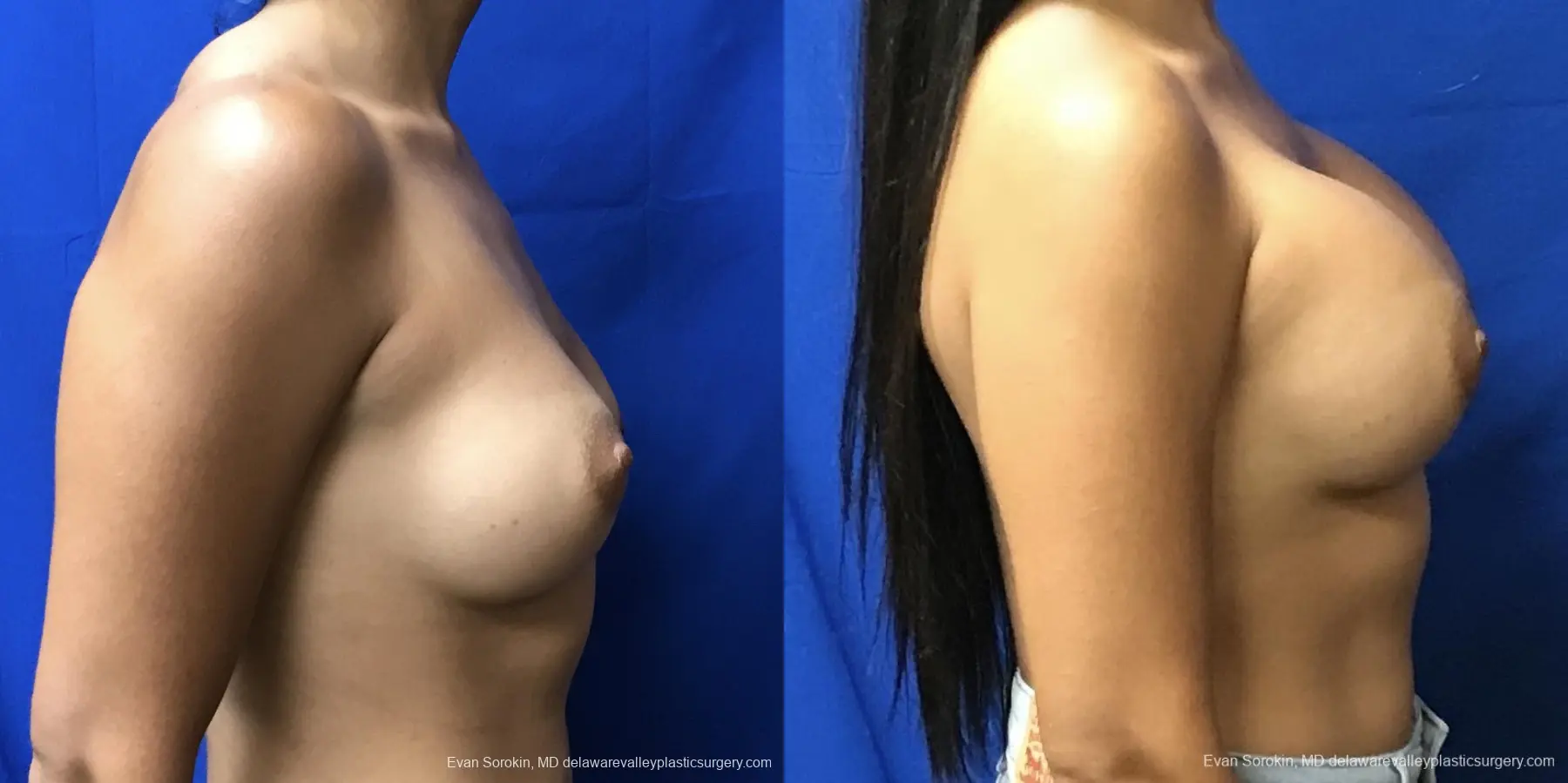 This is a 32 year old who had breast augmentation elsewhere and was unsatisfied with the appearance. She had Mentor high profile saline breast implants 250cc but felt they were very wide apart and too small. Many ladies get high profile implants hoping that the "high" means "height" of the implant and that this will deliver more upper pole cleavage. The profile of the implant is a ratio of the width of the implant to the projection of the implant. In fact, for every volume such as 250, 350, 450cc etc the diameter of the implant is actually smaller with the higher profile implants and the height and upper pole is less not more for the same cc implant of different profiles. The high refers to projection or how far out the implant projects. As you can see in the photos she is very wide apart and has no central or upper pole fullness. The solution here was to switch to a larger implant for more volume and a full profile is used in silicone so that they are softer and more natural feeling. I tightened her pockets with stitches (internal bra) to move the breasts more towards the center. She is shown now 6 weeks postop with her new 485cc breast implants and is delighted with the size and shape.
Age: Between 25 and 35 years old
Weight: Between 100 and 115 pounds
Height: 5'0" to 5'3"
Gender: Female
Implant Type: Cohesive Gel
Implant Shape: Round
Implant Incision: Inframammary
Volume: Between 450cc to 500cc
Pre-Surgery Bra Size: B
Post-Surgery Bra Size: D
Technique: Revision Silicone Breast Implants with Internal Bra