Create a MyFavorites account and save any before and afters you think you might like to use as examples to show us.
Mommy Makeover: Patient 1
Before

Mommy Makeover: Patient 1
After

Mommy Makeover: Patient 1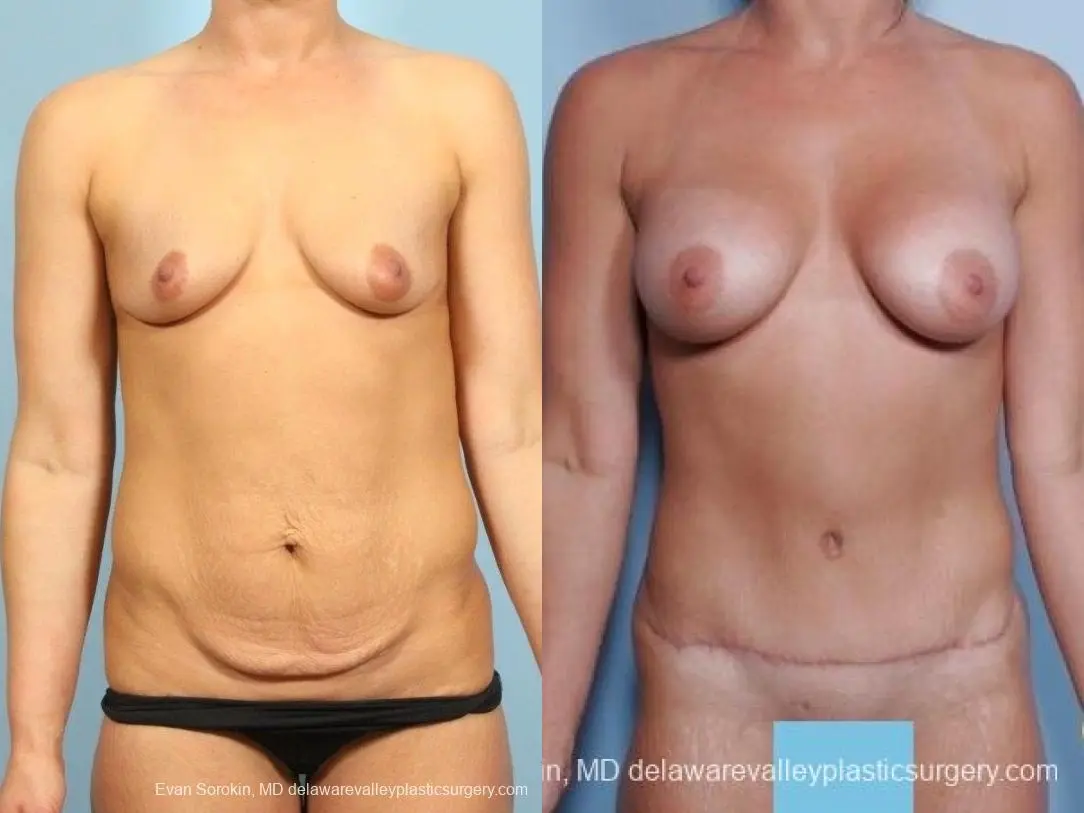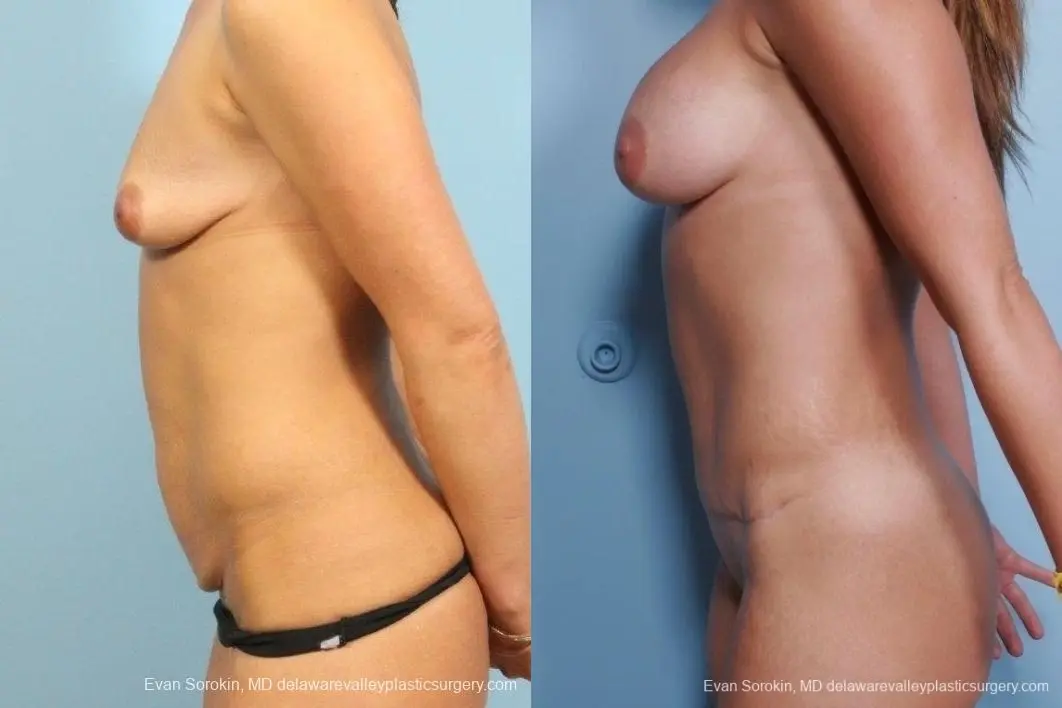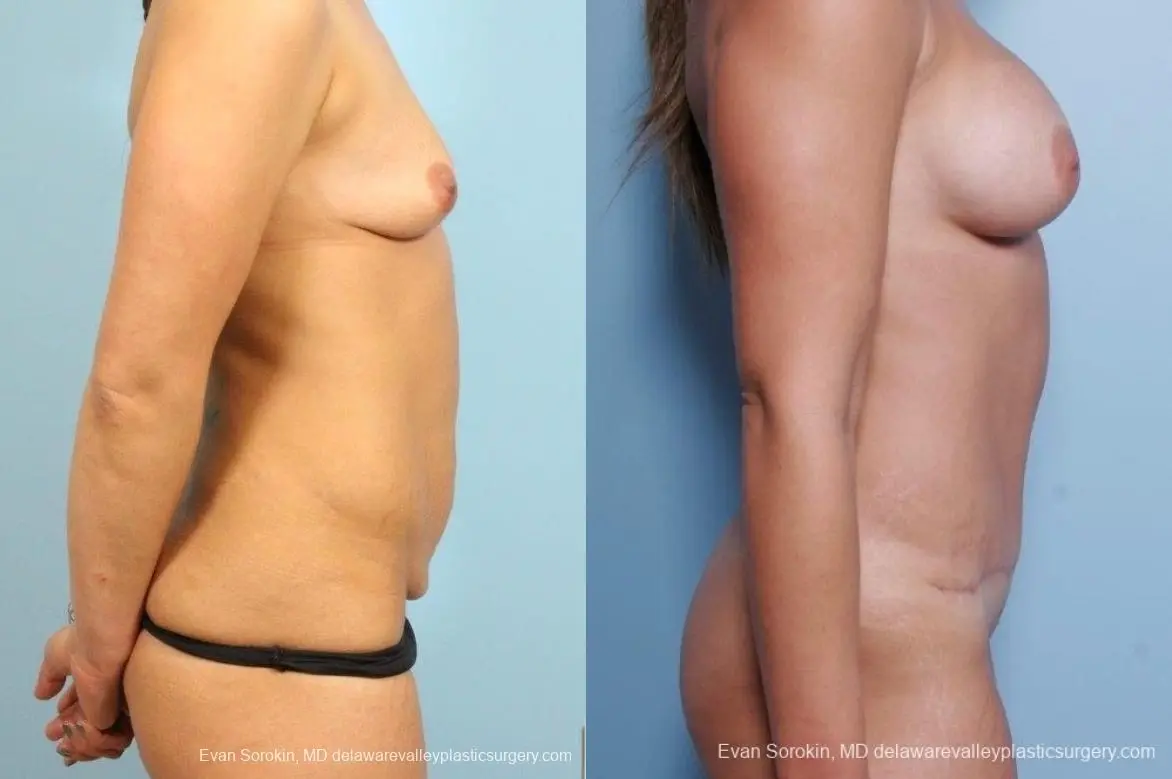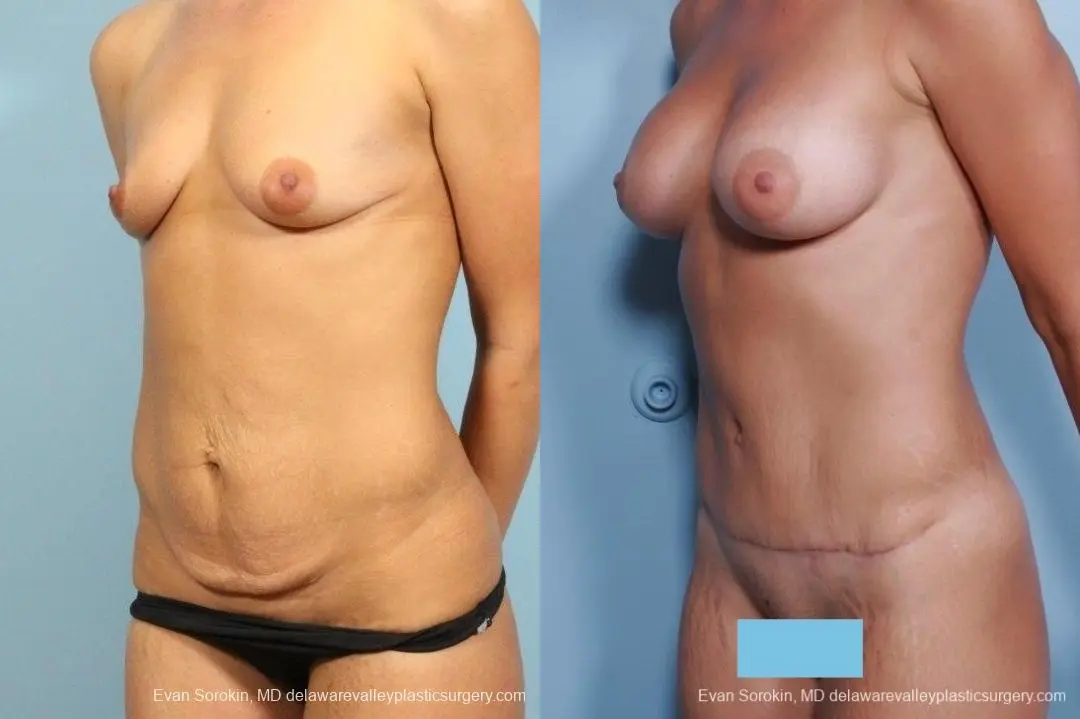 This young lady came to see me from Philadelphia for a mommy makeover. After 2 kids she was left with a pouch of loose skin at her lower abdomen that would not go away no matter how much diet and exercise she tried. She tried creams and other potions without success and ultimately came to me. As you can see in the photographs fat certainly isn't the issue; she simply has excess skin from pregnancies and a stretched muscular abdominal wall.
Abdominoplasty, as well as breast enhancement, was performed using 2 different sized breast implants to account for preexisting asymmetry. She is shown several months later with a very nice improvement in body contour.
Age: Between 25 and 35 years old
Weight: Between 125 and 135 pounds
Height: 5'0" to 5'3"
Gender: Female
Implant Type: Silicone Gel
Implant Shape: Round
Implant Incision: Inframammary
Volume: Between 300cc and 350cc
Implant Profile: Moderate Plus
Implant Placement: Submuscular
Pre-Surgery Bra Size: A
Post-Surgery Bra Size: C
Technique: Mommy Makeover - Tummy Tuck and Breast Augmentation