Create a MyFavorites account and save any before and afters you think you might like to use as examples to show us.
Mommy Makeover: Patient 2
Before

Mommy Makeover: Patient 2
After

Mommy Makeover: Patient 2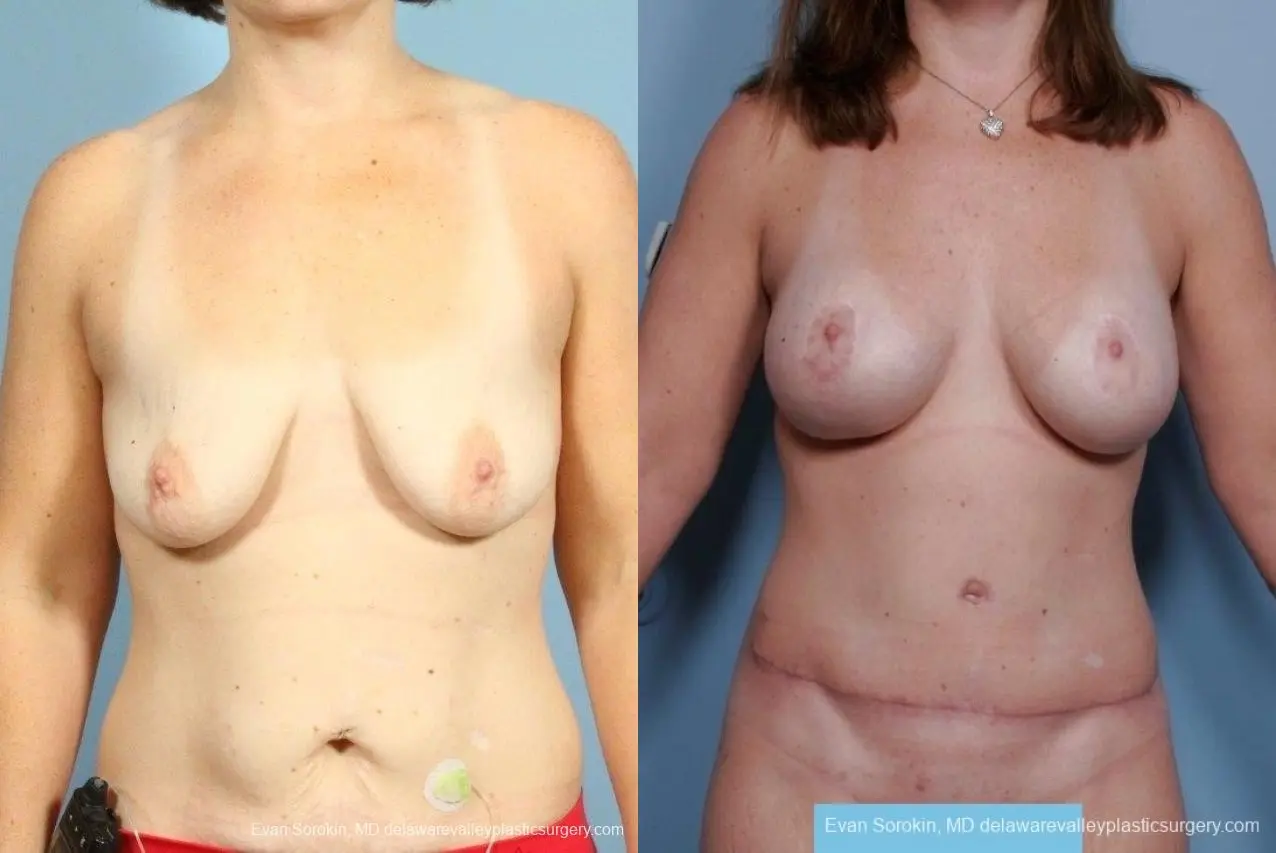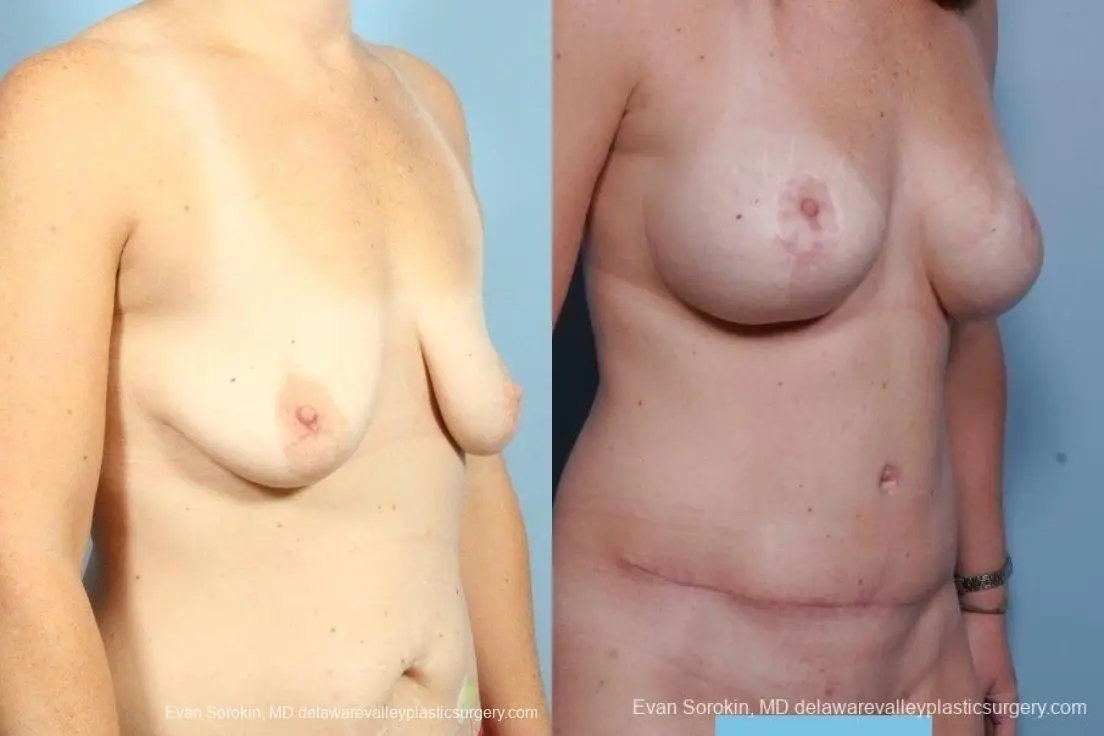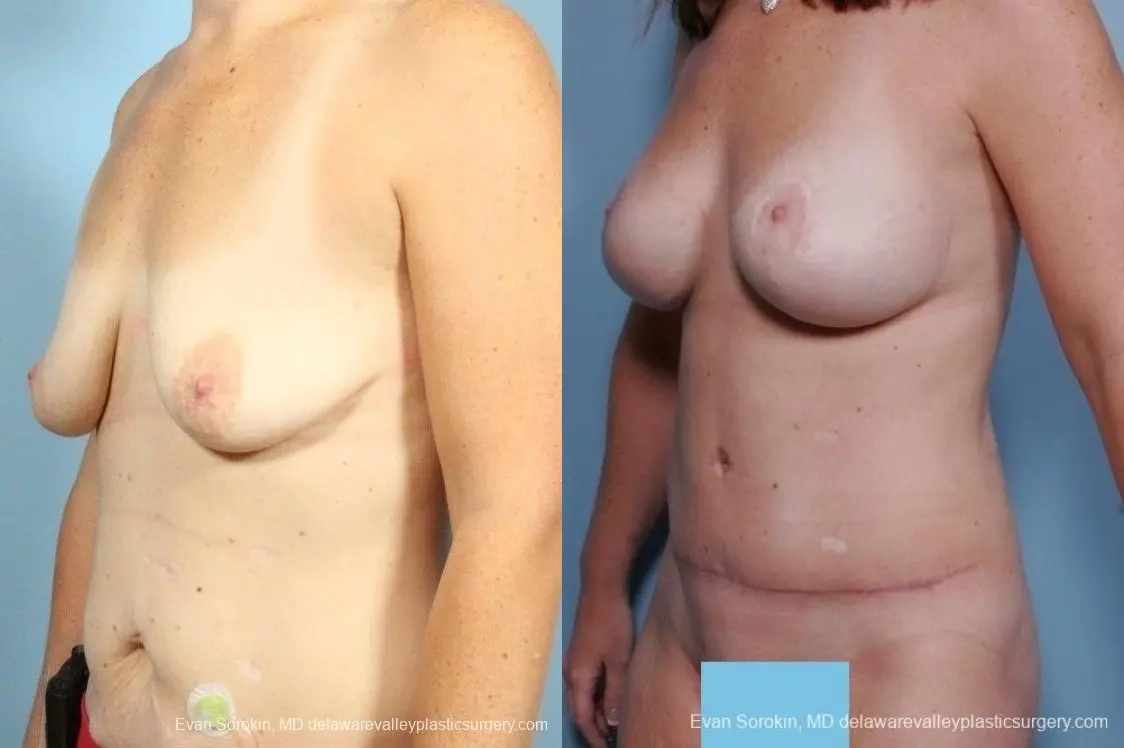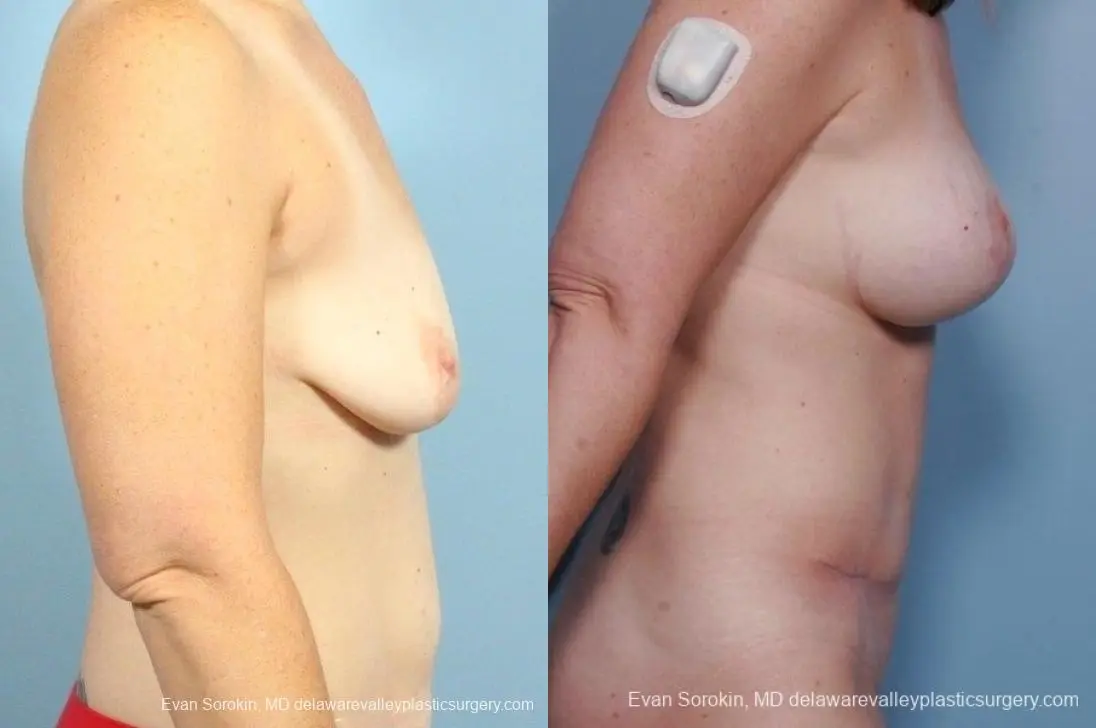 This patient came in with very typical post pregnancy concerns. She had drooping of her breasts as well as excess skin in the abdominal region. What made the procedure a little more complicated was that she has diabetes and is on an insulin pump. Diabetes is well known to impair wound healing and as a surgeon doing elective cosmetic procedures this needs to be carefully considered. How well is the diabetic control? Strict control is very important and often an insulin pump (which can be seen in some of her preoperative photos) can provide excellent control. This lady had her procedure done in two stages. First the breast lift and about a year later her tummy tuck. Shorter time in the operating room may be considered in patients with medical conditions. Thus, abdominoplasties and breast lifts can be performed safely in diabetics as long as extra care is taken to make sure sugar levels are perfect throughout the process. This patient is seen before and after her mommy makeover with a beautiful result!
Age: Between 36 and 45 years old
Weight: Between 165 and 175 pounds
Height: 5'4" to 5'7"
Gender: Female
Implant Type: Silicone Gel
Implant Shape: Round
Volume: Between 350cc and 400cc
Implant Profile: Moderate
Implant Placement: Submuscular
Pre-Surgery Bra Size: B
Post-Surgery Bra Size: C
Technique: Mommy Makeover - Tummy Tuck and Breast Lift