Create a MyFavorites account and save any before and afters you think you might like to use as examples to show us.
Fillers: Patient 1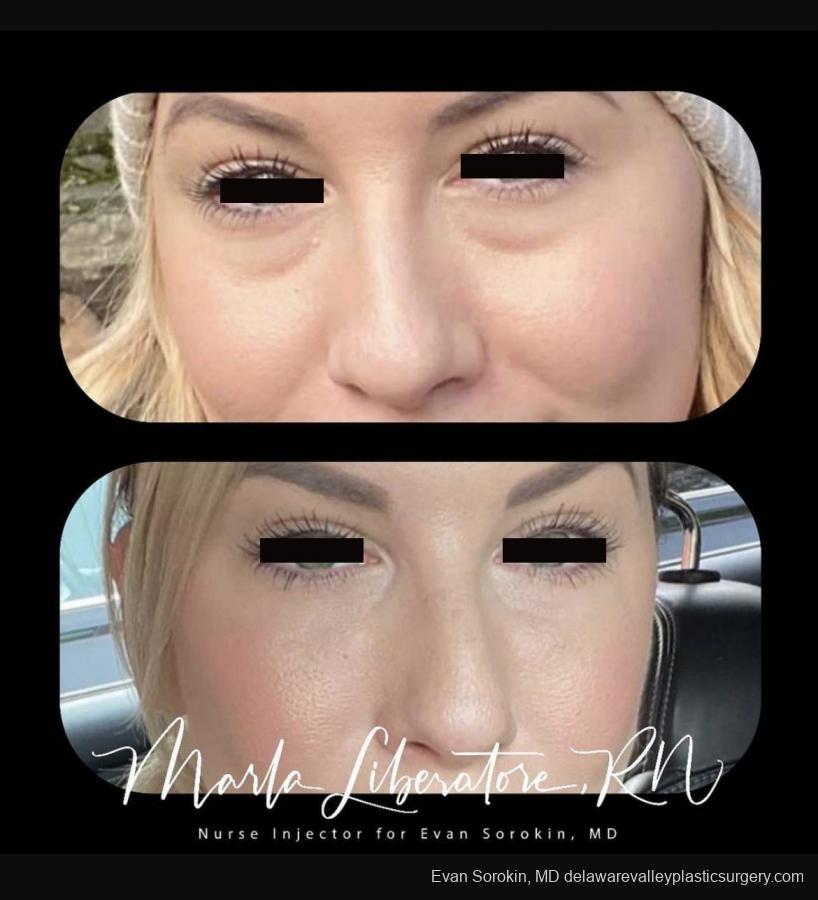 This is an example of using Restylane "off-label" to fill in the circles under the lower eyelids.
Off-label refers to using a medication such as an injectable in an area that has not been approved for by the FDA. While this is a common procedure that we perform in our Cherry Hill, New Jersey and Philadelphia offices, we must discuss the pros and cons with patients.
Undereye fillers (and fillers anywhere on the face) have been associated with rare horrible side effects such as blindness and skin necrosis, so it is important to truly understand potential gain versus risk. Other options for eyelid rejuvenation include fat transfer, blepharoplasty (eyelift surgery), laser treatments, and more. Schedule a consultation so we can discuss your options!
*Individual results may vary.