Create a MyFavorites account and save any before and afters you think you might like to use as examples to show us.
Tattoo Removal: Patient 8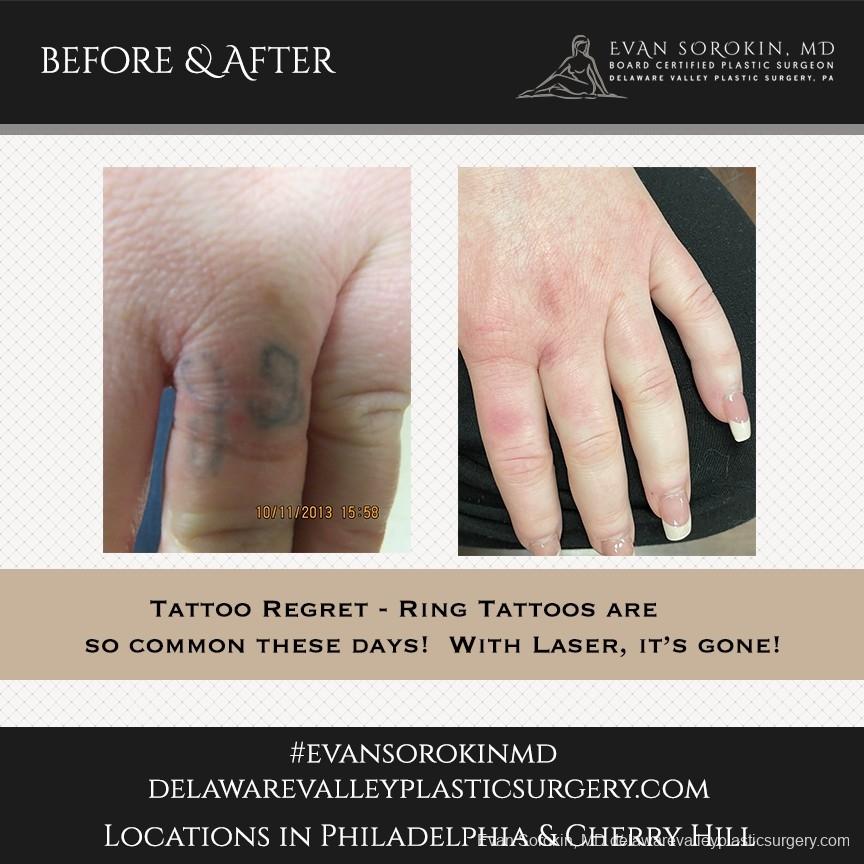 Tattoo engagement ring. We have seen more and more of these over the last several years! Much easier to take off a regular ring than a tattoo ring!