Create a MyFavorites account and save any before and afters you think you might like to use as examples to show us.
Tattoo Removal: Patient 3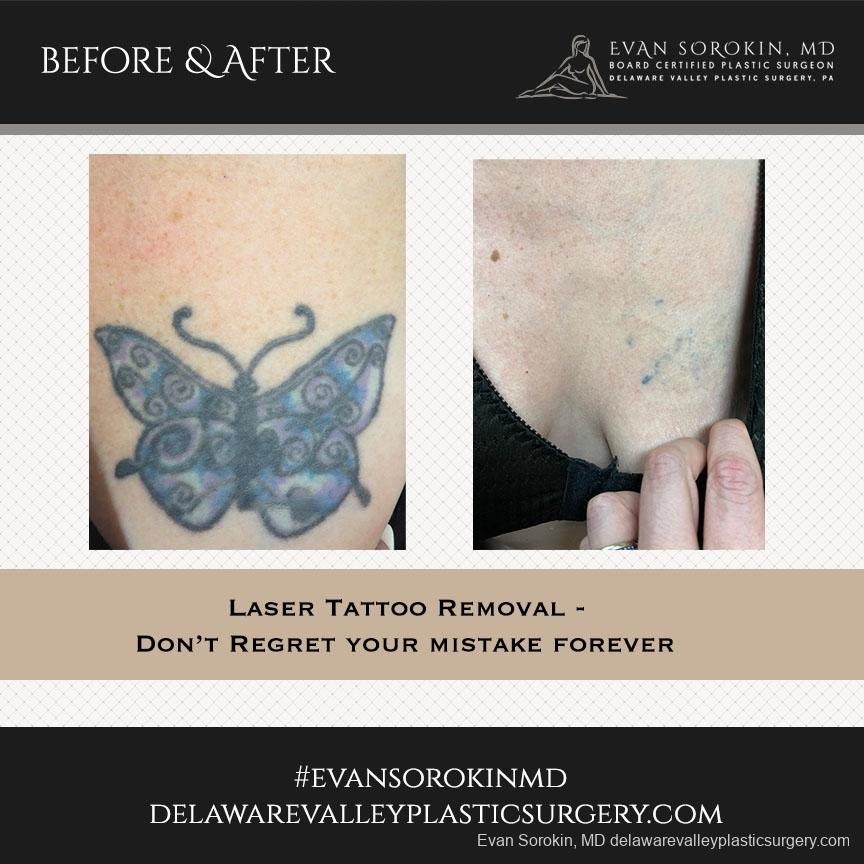 This big, dark, well inked butterfly tattoo was on this patient's breast. It is shown here before a final treatment that removed the last bits of ink present. Laser tattoo removal is a slow process. Each treatment breaks the ink into smaller and smaller pieces of ink that then can be absorbed by the body. I like to separate treatments by at least 6 to 8 weeks at the minimum to allow time for absorption after treatment. The thicker and darker the ink, the more treatments it often takes.