Create a MyFavorites account and save any before and afters you think you might like to use as examples to show us.
Lip Augmentation: Patient 20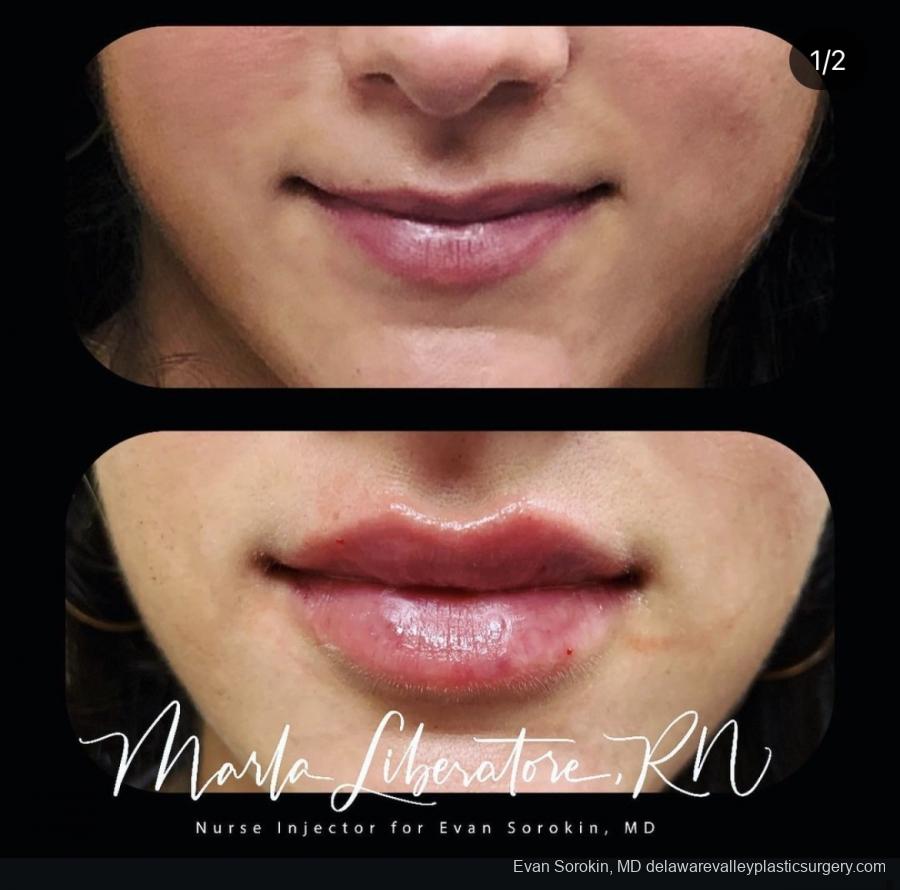 Who wouldn't want these lips? Seriously, they are perfect!
Under the medical direction of Top Doc Evan Sorokin, MD, Nurse Injector Marla Liberatore has a keen eye for lips and lip fillers are one of her favorite procedures! Some patients travel hundreds of miles to our Philadephia Medspa for her talent and care!
*Individual results may vary.