Overview@headingTag>
The outer layer of the skin bears the brunt of the outside world. Aging and sun exposure can result in wrinkles, discolorations, and uneven skin tone. However, fresh and healthy skin is waiting just underneath the surface of the face. Harsh textures, discolorations, and irregularities are only a mask covering healthier facial skin. At Delaware Valley Plastic Surgery, the SmartSkin fractional CO2 laser can correct these and related concerns with one simple treatment. Board-certified Cherry, Hill, NJ plastic surgeon, Dr. Evan Sorokin, personally performs laser skin rejuvenation in his New Jersey office to help the skin reflect each patient's inner vibrancy. SmartSkin treatments are safe and effective for most parts of the body, including the face, neck, chest, and hands. Dr. Sorokin uses the SmartSkin laser treatment because he finds that it is especially effective for:
Softening lines, creases, and wrinkles
Improving uneven pigmentation, age spots, freckles, sun spots, and melisma
Providing effective skin resurfacing
Restoring youthful skin tone through increased collagen production
Shrinking enlarged pores
Erasing scars from surgery, acne, chicken pox, and stretch marks
During/After the Surgery@headingTag>
The SmartSkin laser treats a fraction of the skin surface with tiny, pinpoint columns of laser energy. This technology does not impact adjacent areas, resulting in a faster recovery period. While most people experience only slight discomfort during these treatments, a topical anesthetic is available if the patient has any concerns. The length of treatment depends on the condition of the skin and the areas being addressed. Dr. Sorokin can usually treat the entire face in about 15-20 minutes, then patients are able to go home. Patients should expect the skin to feel warm, look slightly puffy, and seem mildly sunburned for the first few days. Depending on the level of the treatment, patients will be able to return to their normal routine within 2-7 days. The improvements will be most noticeable after the skin has renewed itself and collagen production has increased, which can take several weeks to occur.
Reviews
"Amazing Doctor - and very cool ... In all ways of the word ... Love him ?????"
- Anonymous /
Facebook /
Aug 24, 2015
"Researched around for over two years and went to about 4 different doctors before choosing Dr.Sorokin! Couldn't be happier with my choice! Best doctor and staff around - and I say around loosely as I drove an hour to get there. Well worth it all! Thank you!!"
- G.B. /
Google+ /
Aug 23, 2015
"I just had breast augmentation about 2 months ago. Let me start with the consultation. Dr.Sorokin was able to answer any questions I had for him, regarding size, the type of implant, and anything else I could think of. Throughout answering my questions he kept in mind exactly what I wanted out of this surgery and his answers reflected that so that I could have a clear understanding of my choices. Going into the consult with little knowledge on the topic, I thought I would want saline implants, but after discussing my options silicone was the perfect match for the look I wanted. From the day of my original consult until the day of surgery I could schedule more consults to meet with him with more questions or to try on other implant sizes, which I did decide to do. The day of surgery I was of course a little nervous because, well it's still surgery, but completely confident in my Dr and and the results I would have. After being home for only a couple hours after the procedure, Dr Sorokin called me himself to check on me. His care and concern for his patients' is beyond amazing and so personable. His staff is the best I have ever dealt with, from his secretaries to his nurses. Everyone is so sweet and very helpful. As far as my results, I could not have imagined a better outcome. I stressed a certain look I was going for and Dr. Sorokin exceeded my expectations on every level!!! I am beyond satisfied and could not have asked for a better experience, from consult until after recovery. If you're considering cosmetic surgery, I highly recommend booking a consult with him to see for yourself!!"
- K.T. /
Yelp /
Aug 02, 2015
"I am currently receiving tattoo removal here and am very pleased so far with my experience. They got me in within a few days for a consultation and I set up my first appt a few days after. They are competitively priced and have the highest quality machine for tattoo removal. My tattoo is already noticeably coming off and I have only had two sessions so far. The tattoo is on my wrist and was only about a year old so I was very shocked and pleased that I am already seeing results! The staff is professional and friendly. They explain everything great and make sure you are comfortable. The doctor is also very nice. I would recommend Delaware Valley Plastic Surgery to anyone and will go back to them for any future procedures I have done! "
- T.M. /
Google+ /
Jul 08, 2015
"Capsular Contracture Repaired with Seri and Breast Lift. - Cherry Hill, NJ - He is amazing and so knowledgeable, he only performs breast and tummy surgeries. His staff is amazing. Surgeries are performed in his surgical center in his office, no need to go to a crowded hospital. My case was so difficult that a lot of doctors I went to for consultation did not feel comfortable to operate on me. Dr. Sorokin knew exactly what needed to be done on the first consultation and without hesitation. The man is a true Top Doc. He loves what he does and it shows. His office is beautiful and they are very professional. He answered all of my questions, and I had many, and answered every email promptly when I was recovering. I can't thank him enough for giving me my life back. The previous surgeon ruined my breast and I lived in pain for a whole year. The surgery with Sorokin was such an easy recovery, I only took pain meds the first two days. His touch was gentle. He definitely knows his stuff. If you are in the Cherry Hill area and need breast surgery or revision I advise you to check him out. I did my homework, and he is the absolute best. I went to many consultations around philly with the so called Top Docs, and believe me when I tell you, Sorokin is the real deal. He runs an honest business and has his patient's best interest at heart. My only regret is not going to him for my previous surgery, I would've saved myself a year worth of suffering. Although my picture might not look perfect, in person my breast are amazing compared to the mess I had. Hope all you girls reading this take my advice. I No longer have capsular contracture, thank goodness. He also used SERI for support since I had very little tissue left. They're soft and look amazing. I absolutely love my breast. This was my 5th surgery in my lifetime and FINALLY this amazing Doctor (Sorokin) gave me the breast I so desired. I have natrelle, silicone under the muscle, 533ccs. I'm 5'4 117lbs. I'm in my mid 40s. - - i had a revision breast surgery with Dr. Evan Sorokin. My previous surgery was a complete mess, the previous surgeon ruined my breast it was awful and I suffered for a whole year. Dr. Sorokin repaired my breast to perfection, he is a true artist. I'm so thankful to him. My case was very difficult.."
- J. /
RealSelf /
Jun 22, 2015
Previous
Next
Expected Cost@headingTag>
Laser skin rejuvenation treatments can cost between $500-$4,000 depending on the size of the area being treated and the strength of the treatment. Dr. Sorokin will be able to give a better estimate and break down of the costs after developing a treatment plan with the patient during the initial consultation.
Other Treatments?@headingTag>
Many patients choose complementary procedures to enhance their fractional laser treatments, such as one of Delaware Valley Plastic Surgery's medical spa services. Also, many patients who visit for plastic surgery choose SmartSkin to enhance their results. Dr. Sorokin can discuss the wide range of treatments for beautiful, youthful skin during the consultation.
Best Treatment?@headingTag>
To help pinpoint fine wrinkles, discolorations, and enlarged pores, Dr. Sorokin uses the VISIA Complexion Analysis system, which takes an image of the face and analyzes where skin problems like wrinkles, discolorations, and even bacteria occur. Using this advanced technology, Dr. Sorokin will customize each patient's skin care treatment plan to meet their needs.
Discomfort & Risks?@headingTag>
Some discomfort should also be expected, and can be controlled with over the counter oral medication. While complications are rare, patients can minimize potential problems by carefully following the post-operative directions.
What Happens?@headingTag>
During this procedure the laser erases the outer layers of the skin that have been damaged by age, sun, acne, wrinkles, or pigmentation problems. Destruction of the older layers of skin prompts the body to generate a fresh, new layer of skin cells.
Consultation?@headingTag>
During the consultation, Dr. Sorokin will help patients decide how many treatments will be needed to achieve the patient's goals. If the patient is concerned about downtime, it may be better to have a few, gentler treatments. If the patient wants the greatest improvements as soon as possible, a single stronger treatment that will require longer downtime is possible. By consulting with Dr. Sorokin about the best professional skin care products, patients will have improvements that can last for years.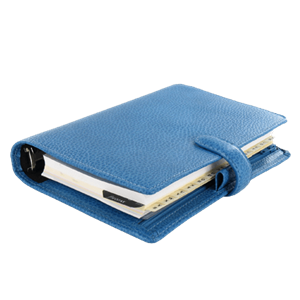 Plan Your Procedure
Average Cost

$1,500

-

$3,000

Recovery Time

1 Week

Average Procedure Time

1 Hour

Post-op Follow-up

1 Month

Procedure Recovery Location

Out-Patient
Contact Us
Related Procedures