Overview@headingTag>
Over the years, factors such as sun exposure, stress, and gravity can cause the cheeks and jaw line to sag, making people look older than they feel. A face lift helps patients reverse many signs of aging to help them restore the look that matches the energetic way they feel. The majority of the people who consider a facelift are in their 40's or beyond, although this procedure is an option any time signs of aging begin to appear. A facelift by Dr. Evan Sorokin, a renowned plastic surgeon in New Jersey, can enhance the face and correct many problems including:
Rejuvenating sagging skin and facial muscles
Removing excess skin and fat on the face and neck
Lifting a sagging jaw line
Minimizing crease lines along the nose, mouth, and chin
Surgical Technique@headingTag>
Dr. Sorokin begins most facelifts by making small incisions just inside the hairline, following the contour in front of the ear, and continuing under the earlobe to the backside of the ear and the lower scalp. Tissue and fat deposits are separated, the skin is stretched and tightened, and any excess skin is removed. If the neck line requires attention, Dr. Sorokin will make an additional incision under the chin and similar techniques are used to firm this skin. SmartLipo may also be included to remove unwanted fat deposits. Minuscule stitches are used to close the incisions and reduce the chance of scarring. In some cases, Dr. Sorokin inserts metal clips or staples along the hairline. A facelift is an intricate procedure that may take several hours or longer depending on whether other cosmetic procedures are completed at the same time. Dr. Sorokin will discuss the various facelift techniques during the consultation to determine which technique is the most suitable.
Reviews
"Amazing Doctor - and very cool ... In all ways of the word ... Love him ?????"
- Anonymous /
Facebook /
Aug 24, 2015
"Researched around for over two years and went to about 4 different doctors before choosing Dr.Sorokin! Couldn't be happier with my choice! Best doctor and staff around - and I say around loosely as I drove an hour to get there. Well worth it all! Thank you!!"
- G.B. /
Google+ /
Aug 23, 2015
"I just had breast augmentation about 2 months ago. Let me start with the consultation. Dr.Sorokin was able to answer any questions I had for him, regarding size, the type of implant, and anything else I could think of. Throughout answering my questions he kept in mind exactly what I wanted out of this surgery and his answers reflected that so that I could have a clear understanding of my choices. Going into the consult with little knowledge on the topic, I thought I would want saline implants, but after discussing my options silicone was the perfect match for the look I wanted. From the day of my original consult until the day of surgery I could schedule more consults to meet with him with more questions or to try on other implant sizes, which I did decide to do. The day of surgery I was of course a little nervous because, well it's still surgery, but completely confident in my Dr and and the results I would have. After being home for only a couple hours after the procedure, Dr Sorokin called me himself to check on me. His care and concern for his patients' is beyond amazing and so personable. His staff is the best I have ever dealt with, from his secretaries to his nurses. Everyone is so sweet and very helpful. As far as my results, I could not have imagined a better outcome. I stressed a certain look I was going for and Dr. Sorokin exceeded my expectations on every level!!! I am beyond satisfied and could not have asked for a better experience, from consult until after recovery. If you're considering cosmetic surgery, I highly recommend booking a consult with him to see for yourself!!"
- K.T. /
Yelp /
Aug 02, 2015
"I am currently receiving tattoo removal here and am very pleased so far with my experience. They got me in within a few days for a consultation and I set up my first appt a few days after. They are competitively priced and have the highest quality machine for tattoo removal. My tattoo is already noticeably coming off and I have only had two sessions so far. The tattoo is on my wrist and was only about a year old so I was very shocked and pleased that I am already seeing results! The staff is professional and friendly. They explain everything great and make sure you are comfortable. The doctor is also very nice. I would recommend Delaware Valley Plastic Surgery to anyone and will go back to them for any future procedures I have done! "
- T.M. /
Google+ /
Jul 08, 2015
"He is amazing and so knowledgeable, he only performs breast and tummy surgeries. His staff is amazing. Surgeries are performed in his surgical center in his office, no need to go to a crowded hospital. My case was so difficult that a lot of doctors I went to for consultation did not feel comfortable to operate on me. Dr. Sorokin knew exactly what needed to be done on the first consultation and without hesitation. The man is a true Top Doc. He loves what he does and it shows. His office is beautiful and they are very professional. He answered all of my questions, and I had many, and answered every email promptly when I was recovering. I can't thank him enough for giving me my life back. The previous surgeon ruined my breast and I lived in pain for a whole year. The surgery with Sorokin was such an easy recovery, I only took pain meds the first two days. His touch was gentle. He definitely knows his stuff. If you are in the Cherry Hill area and need breast surgery or revision I advise you to check him out. I did my homework, and he is the absolute best. I went to many consultations around philly with the so called Top Docs, and believe me when I tell you, Sorokin is the real deal. He runs an honest business and has his patient's best interest at heart. My only regret is not going to him for my previous surgery, I would've saved myself a year worth of suffering. Although my picture might not look perfect, in person my breast are amazing compared to the mess I had. Hope all you girls reading this take my advice. I No longer have capsular contracture, thank goodness. He also used SERI for support since I had very little tissue left. They're soft and look amazing. I absolutely love my breast. This was my 5th surgery in my lifetime and FINALLY this amazing Doctor (Sorokin) gave me the breast I so desired. I have natrelle, silicone under the muscle, 533ccs. I'm 5'4 117lbs. I'm in my mid 40s."
- J. /
RealSelf /
Jun 23, 2015
Previous
Next
During/After the Surgery@headingTag>
Immediately after surgery, Dr. Sorokin will fit the patient's face with bandages in order to decrease recovery time and reduce swelling. Dr. Sorokin instructs his facelift patients to get plenty of rest and limit their movement for at least a few days following the procedure. In almost all cases, the discomfort can be well-controlled with over-the-counter medication. Stitches, clips, or staples that have been inserted are normally removed within a week. Patients will notice a fair amount of swelling and bruising after the surgery, but this usually subsides in 7-14 days, and around this time patients should be able to return to work.
Usually the full, dramatic results of a facelift may not be seen until all swelling has subsided and the facial skin has adjusted to its new position. It takes most patients between 2-3 months to heal completely, though in the meantime they still look presentable and have an improved appearance.
Expected Cost@headingTag>
Facelift surgery usually costs between $5,000-$8,000. The cost will be based on the extent of the procedure and whether liposuction is used. Cost and financing will be discussed during the initial consultation.
Mini or Full Lift?@headingTag>
Patients with minor sagging may be candidates for a mini facelift. A mini facelift is less invasive and requires less recovery time. Dr. Sorokin will assess the patient's skin elasticity during the initial consultation and determine whether the patient will have better results from a full or mini facelift. If lines and wrinkles are the patient's main concern, Dr. Sorokin might suggest a service like BOTOX Cosmetic or an injectable filler. If the patient wants more dramatic results, a facelift surgery can be combined with other facial procedures such as an eyelid surgery or rhinoplasty (nose surgery).
Permanent Results?@headingTag>
The results of a full facelift can last 10 years or longer, but natural aging will cause the skin to start sagging again. Since a mini facelift is a less extensive procedure, the results will last closer to 5 years. Patients should speak to Dr. Sorokin during the initial consultation about their expectations and goals.
Best Candidates?@headingTag>
Most patients who have a facelift are at least 40, but a facelift can be performed on anyone in good health. Patients under 40 are usually better candidates for a mini facelift or injectable fillers, but all options can be discussed with Dr. Sorokin during the consultation.
Visible Scarring?@headingTag>
Dr. Sorokin makes minimal incisions during a facelift and usually, they are made along the hairline, so scars are naturally camouflaged. Each patient will be given postoperative care instructions that will encourage incisions to heal quickly and cleanly for minimal scarring.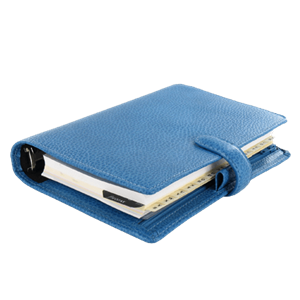 Plan Your Procedure
Average Cost

$11,745

-

$15,000

Recovery Time

3 Weeks

Average Procedure Time

3-4 Hours

Post-op Follow-up

6 Weeks

Procedure Recovery Location

Out-Patient
Contact Us
Related Procedures