Overview@headingTag>
A breast augmentation is often done as a combination procedure with a breast lift if the patient wants to change both the size and shape of the breasts, as well as lift them to correct drooping. The breast lift portion of the surgery occurs first, then the augmentation, which will increase the size with wither silicone or saline implants. Together, these procedures create a youthful tautness and an overall improved appearance of the breasts. Philadelphia plastic surgeon, Dr. Evan Sorokin, performs this combination cosmetic breast procedure with dramatic and satisfying results.
Surgical Technique@headingTag>
First, Dr. Sorokin will perform the breast lift by removing the sagging skin and excess tissue and then pulling the remaining tissue and skin tight. Before the incision is closed, the breast implants will be inserted according to the patient's implant choices. In cases of severe sagging, the nipple and areola may need to be repositioned to a higher location for a more natural look. This combination procedure involves incisions, which does result in some scarring, but Dr. Sorokin has extensive experience that allows him to make minimal incisions that will fade dramatically if post-operative scar care instructions are followed by the patient.
Breast Lift Incision@headingTag>
The incision used during the breast lift portion of surgery will depend on the severity of the sagging. The most commonly used incision pattern is the anchor technique, which starts with an incision around the natural line of the areola. Then, an additional incision is made that extends down the breast and along the natural crease under the breast.
Breast Augmentation@headingTag>
In the initial consultation, Dr. Sorokin will explain all of the options available for breast augmentation and help the patient choose the correct size and type of implant to meet the patient's goals. Further information about breast augmentation options can be found on our breast augmentation procedure page.
Reviews
"34 Years Old and Wanted to Feel Proportioanal - Cherry Hill, NJ - I have been shopping for a surgeon for a few months. I knew i was going to get my implants after the summer of 2015 but i have wanted them a few years. After losing 30 pounds and keeping it off and working out regularly gravity came into play. I was very aware and self conscious about my breasts. Before the weight loss i was measured at 34C after weight loss i was a full A. Im a size 6 and curvy. My breasts were like pancakes . I would have to pick them up to get them in a bra or swimsuit. Life is too short . I wanted to feel secure. As soon as I met Dr Sorokin I knew he would be performing my surgery. I am so happy with my results. The recovery was a piece of cake too. Let me rephrase that, Day 1 and day 2 i layed in bed and couldnt move but day 3 to day 8 i took it slow. Then i was was back to normal. I feel great and there is almost no scar. Amazing . Great Staff too. Nice Clean office. I have already recommended a few girlfriends. I will attach photos in the next few days."
- K. /
RealSelf /
Sep 29, 2015
"I got a breast augmentation in July. I've been meaning to write Dr. Evan Sorokin a glowing a review for weeks now, but I just never got to it. He did such an amazing job that on my free time, I've been at the beach, showing off my new body! Before choosing Dr. Sorokin, I went on a few other consultations to find a doctor I'd be comfortable with. Out of the qualified plastic surgeons I met with, Dr. Sorokin was the only doctor I felt that truly cared about me. He wasn't in a hurry to get me in the operating room because I had a lot of concerns. He wanted to make sure that we were on the same page as far as my expectations & the realistic outcome. I'm so grateful for his patience. He is truly a gifted doctor & overall, just a caring man. His staff is a reflection of him & everyone in the office made me feel safe. Nobody can tell that I've had work done. Some people stare at them & wonder, "Are they real? They look real, but they could be fake." LOL I could lie & say they're real, but I just say with a smirk, "Dr. Evan Sorokin in Cherry Hill." I highly recommend him! "
- M.M. /
Google+ /
Sep 19, 2015
"Dr. Sirokin is one of the most brilliant, caring doctors I have ever known. He will only perform a procedure with an excellent outcome. He is extremely honest and will never mislead his patients. His staff is very pleasant and professional. If anyone is thinking about lip enhancement, I highly recommend Dr Sirokin. I have gotten many compliments on my lips and am so happy. He takes into consideration your features to gives your face balance as it is not a one size fits all."
- E.G. /
Yelp /
Sep 19, 2015
"Amazing Doctor - and very cool ... In all ways of the word ... Love him ?????"
- Anonymous /
Facebook /
Aug 24, 2015
"Researched around for over two years and went to about 4 different doctors before choosing Dr.Sorokin! Couldn't be happier with my choice! Best doctor and staff around - and I say around loosely as I drove an hour to get there. Well worth it all! Thank you!!"
- G.B. /
Google+ /
Aug 23, 2015
Previous
Next
Expected Recovery@headingTag>
A breast augmentation and lift is performed as an outpatient cosmetic procedure under general anesthesia in our accredited surgical suite. The recovery for this procedure is similar to the recovery after a breast lift, however patients tend to have additional discomfort and need more healing time from the added augmentation. Most patients can resume light activities 7 days after the procedure. However, strenuous exercises must be avoided for 4-6 weeks so the patient experiences the best healing and avoids internal bleeding. Optimal results will usually appear around 3-6 months after the procedure when the breasts have settled into their final position.
Expected Cost@headingTag>
A breast augmentation and lift will vary in cost based on the extent of the procedure and the choice of implant, but this combination procedure usually costs between $9,000 and $12,000. Combining both procedures into one surgery will mean that certain fees, such as the surgeon's fee and the facility fee, will only need to be paid once and will end up being a better price than if the procedures are done separately.
Implants Only?@headingTag>
Implants are effective in increasing breast size. For patients without low skin elasticity, an implant will not improve the position and shape of the breasts. Plus, the weight of the implant will increase sagging. This is why a breast lift is often performed with a breast augmentation. Dr. Sorokin helps each patient chose the correct breast procedure or procedures to meet their goals.
Length of Results?@headingTag>
A breast lift will restore the youthful position of the breasts, but over time, aging and gravity will again start to decrease skin elasticity and increase sagging. Implants typically last 10 - 15 years with proper care.
Visibility of Scars?@headingTag>
Scars are an unavoidable part of any surgery. Dr. Sorokin takes extra care when making incisions and while suturing (closing) the incision to minimize scars. Patients will be given post-operative scar care instructions to help the incisions heal effectively.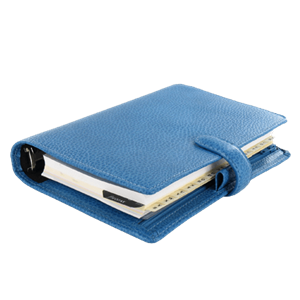 Plan Your Procedure
Average Cost

$9,000

-

$12,000

Recovery Time

4-6 Weeks

Procedure Recovery Location

Out-Patient
Contact Us