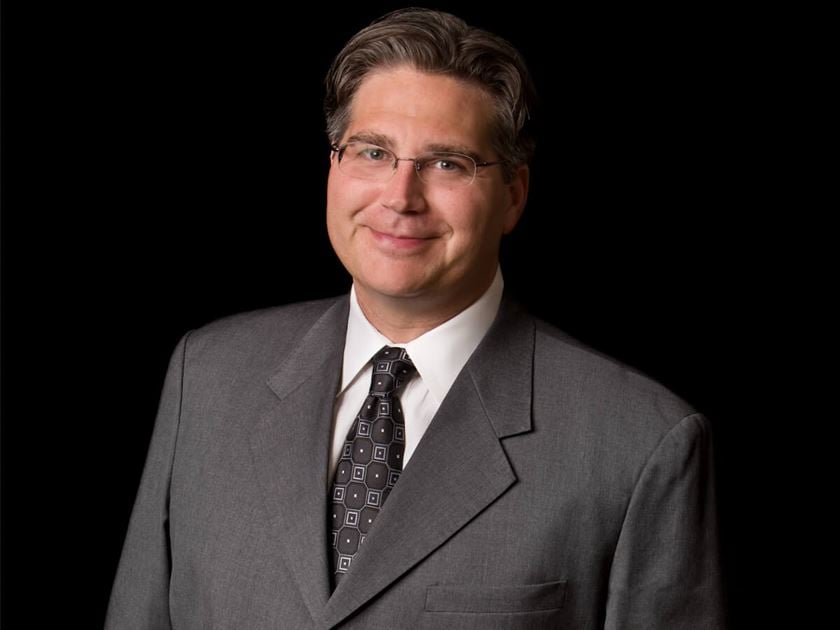 Meet Dr. Sorokin

@headingTag>
Dr. Evan Sorokin is a board-certified Cherry Hill, NJ plastic surgeon. He is dedicated to mastering the art of breast augmentation and other breast enhancement surgeries, as well as cosmetic procedures for the face and body. Consistently honored as a "Top Doc" year after year, he strives to create consistent, natural, and lasting results. Dr. Sorokin and his staff are committed to achieving the highest level of medical and safety standards, as well as thoroughly educating patients and developing lasting relationships built on trust. A native of Cherry Hill, Dr. Sorokin is proud to treat patients throughout the local community, as well as the greater New Jersey area, and beyond.
Specialties and Skills

@headingTag>
Dr. Sorokin focuses his New Jersey plastic surgery practice on breast and body contouring, as well as facial rejuvenation. The majority of his practice is devoted to patients choosing breast augmentation, breast lifts, tummy tucks, and liposuction. He also performs a large number of secondary breast procedures for women who have had difficulties or suboptimal outcomes from breast enhancements performed elsewhere. Dr. Sorokin helps countless men and women complete their physical transformation following a significant weight loss. He performs the latest body contouring techniques, including lower body lifts, arm lifts, butt and thigh lifts. His practice also offers a complete MedSpa where skin rejuvenation procedures such as BOTOX, chemical peels, injectable fillers and laser treatments are performed.
Education and Training

@headingTag>
Dr. Sorokin is distinguished by his impressive training and extensive experience in plastic and reconstructive surgery. He received his undergraduate education at Cornell University. After graduating from this Ivy League university with magna cum laude honors, he attended medical school at Hahnemann Medical College in Philadelphia. Next, he completed general surgery and plastic surgical training in Dallas, TX at the widely respected University of Texas – Southwestern Medical Center. This training program is regarded by the plastic surgery community as one of the top-notch cosmetic surgery programs in the country. Dr. Sorokin ultimately returned to his hometown to start his own private practice.
Special Achievements

@headingTag>
Dr. Sorokin stands out from other plastic surgeons because of his outstanding credentials and honors. He has been recognized as a "Top Doc" every year since 2006 from numerous publications, including Philadelphia Magazine, U.S. News & World Report, and South Jersey Magazine. A Top Doc designation is based on recommendations from other doctors who nominate a physician whom they feel excels within his or her area of expertise. These prestigious honors are symbols of Dr. Sorokin's commitment to excellence in the field of cosmetic medicine.
Dr. Sorokin was also among the first of New Jersey plastic surgeons to offer liposuction using SmartLipo, a less invasive option that offers faster recovery than traditional methods. He has been published in numerous medical journals and is chosen to speak on the topic of plastic and reconstructive surgery on a routine basis. He is board certified by the American Board of Plastic Surgery, the gold standard of proficiency in the field.
Industry Leader

@headingTag>
Widely trained in all elements of plastic and reconstructive surgery, Dr. Sorokin also helps patients facing difficult reconstructive issues at a multi-modality wound care center at Virtua Hospital in Berlin. Because of his knowledge and education, Dr. Sorokin is relied upon not only by the community, but also by other surgeons to treat the most difficult cases when standard therapies have failed. Dr. Sorokin practices at the Virtua Hospital and Kennedy Hospitals.
Achievements at-a-glance

@headingTag>
Dr. Evan Sorokin's stellar career as a plastic surgeon in New Jersey detailed below includes an impressive list of plastic surgery honors and awards.
Employment
Delaware Valley Plastic Surgery, P.A.
July 2003 through Current
Hospital Affiliations
Virtua Health, West Jersey Hospital, Voorhees, New Jersey
Virtua Hospital, West Jersey Hospital, Marlton, New Jersey
Virtua Hospital, Berlin, New Jersey
Kennedy Memorial Hospital, Cherry Hill, New Jersey
Kennedy Memorial Hospital, Stratford, New Jersey
Kennedy Memorial Hospital, Washington Township, New Jersey
Previous Affiliations
Virtua Hospital Director of Hyperbaric Medicine, 2005-2011
Centennial Surgical Center, Medical Staff Member 2006-2010
Summit Surgical Center, Medical Staff Member 2003-2008
Pennsylvania Hospital, Medical Staff Member 2009-2010
Board Certification
American Board of Plastic Surgery, Certificate #7168
Education
The University of Texas, Southwestern Medical Center, Dallas, TX
Plastic Surgery Residency, completed June 2003
Chairman: Rod J.

Rohrich

, MD
The University of Texas, Southwestern Medical Center, Dallas, TX
General Surgery Residency, July 1999-June 2001
Chairman: C. James Carrico, MD
The University of Texas Southwestern Medical Center, Dallas, TX
General Surgery Internship, July 1998-June 1999
Chairman: C. James Carrico, MD
Hahnemann University, School of Medicine, Philadelphia, PA
Medical Doctor Degree, May 1998
Cornell University, College of Arts & Sciences, Ithaca, NY
Bachelor of Arts in Biology, May 1994
Magna Cum Laude; Distinction in All Subjects
Society Affiliations
American Society of Plastic Surgeons
New Jersey Society of Plastic Surgeons
Honors & Awards
Top Doc, Philadelphia Magazine, 2010-2015
Top Doc, South Jersey Magazine, 2006-2015
Top Doc, New Jersey Monthly, 2008-2014
Top Doc 2012 US News & World Report
Top Doc 2011, Inside Jersey Magazine
Top Doc 2010, New Jersey Monthly, (Nurse Choice Award)
Top Doc for Kids, 2009 SJ Magazine
Patients' Choice Award, 2008-2009
Consumer Research Guide Top Doc, 2006-2009
Super Star Award 2004, Virtua Health System
Best Aesthetic Paper Award, 2003 Plastic Surgery Educational Foundation, Senior Residents Conference, Los Angeles, California
Cronin Research Award, First Place, September 2002, Texas Society of Plastic Surgeons Annual Meeting, Houston, TX
Plastic Surgery Inservice Exam 2002 – 90th Percentile
Academic Excellence Award, June 2001, Department of General Surgery, University of Texas Southwestern Medical Center
Five Star Award for Outstanding Service, 2001, Baylor University Hospital; Dallas, TX
Academic Excellence Award, June 2000, Department of General Surgery, University of Texas Southwestern Medical Center
Golden Key National Honor Society, Cornell University
Publications
Brown, Spencer A. Ph.D.; Appelt, Eric A. M.D.; Lipshitz, Avron M.D.; Sorokin, Evan S. M.D.; Rohrich. Rod J. M.D. Platelet Gel Use in Rhytidectomy. Plastic and Reconstructive Surgery. 118(4):1019-1025, September 15, 2006.
Smith, Paul M.D., Adadms, William P. Jr, M.D., Lipschitz, Avron M.D., Chau, Brandon M.D., Sorokin, Evan M.D., Rohrich, Rod J M.D., Brown, Spencer A. Ph. D. Autologous Human Fat Grafting: Effect of Harvesting and Preparation Techniques on Adipocyte Graft Survival. Plastic and Reconstructive Surgery. 117(6):1836-1844, May 2006.
Brown, Spencer A. Ph.D., Lipschitz, Avron H.M.D., Kenkel, Jeffrey M.D., Sorokin, Evan M.D., Shepherd, Greene Pharm D.; Grebe, Stefan M.D., Ph.D., Oliver, Lawrence K. Ph.D., Luby, Maureen M.D., Rohrich, Rod J. M.D.,. Pharmacokinetics and Safety of Epinephrine Use in Liposuction. Plastic amd Reconstructive Surgery. 114(3): 756-765, September 1, 2004.
Kenkel, Jeffrey M.D., Lipschitz, Avron M.D., Luby, Maureen M.D., Kallmeyer, Ian M.D., Sorokin, Evan M.D., Appelt, Eric M.D., Rohrich, Rod J. M.D. Brown, Spencer, Ph.D. Hemodynamc Physiology and Thermoregulation in Liposuction. 114(2):504-513, August 2004.
Rohrich, Rod J. M.D., Sorokin, Evan S. M.D., Brown, Spencer Ph.D., In Search of Improved Fat Transfer Viability: A Quantitative Analysis of the Role of Centrifugation and Harvest Site. Plastic and Reconstructive Surgery. 113(1):391-395., January 2004.
Rohrich, Rod J. M.D., Sorokin, Evan S. M.D., Brown, Spencer A. Ph.D., Gibby, Diane L. M.D. Is the Umbilicus Truly Midline? Plastic and Reconstructive Surgery. 112(1): 259-263, July 2003.
Rohrich RJ, Thornton JF, Sorokin Evan S. M.D. "Recurrent Mammary Hyperplasia Current Concepts CME." Plastic and Reconstuctive Surgery. 111: 387, 1993.
Thornton JF, Sorokin Evan M.D., Rohrich Rod J M.D.. Immediate versus Delayed Breast Reconstruction: A Current Review of Advantages and Disadvantages. Chapter in Breast Disease 15 (2002)
Rohrich, RJ M.D., Sorokin Evan S. M.D. Lessons from the University of Texas Southwestern Medical Center experience with ultrasound assisted liposuction. In TS Wilkinson (Ed.) Atlas of Liposuction. St. Louis: Mosby, 2002
Privileges